Sportegan's Editors independently research, test, and rate the best products. We may earn a commission through products purchased using links on this page.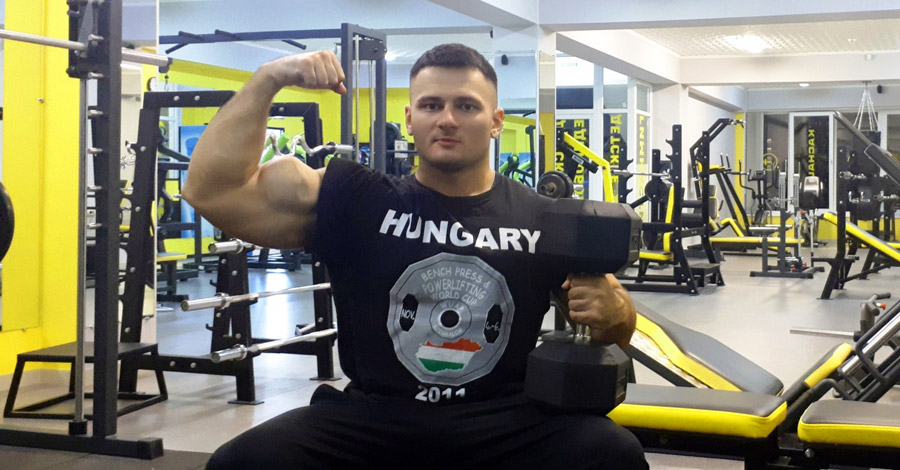 Hello! My name is Nikolai Sergeyev, am a multiple World champion and record holder. Over his short athletic career, he set more than 50 world records among young men, juniors, adults, in different weight categories and in different versions (NPA, IPA, WPC, GPF, WUAP, WPA, IPO, RPS, etc.). I have more than 30 victories in various competitions, and more than 30 gold medals received in international competitions, European and World championships. At the age of 17, I fulfilled the standard of the Master of Sports of international class. Officially, this title was awarded at the age of 18. Official website / Wikipedia.
In 2019, I decided to create a new website completely dedicated to boxing. I have long wanted to give more information and attract more children to sports so that they are passionate about competitions and lead a healthy lifestyle.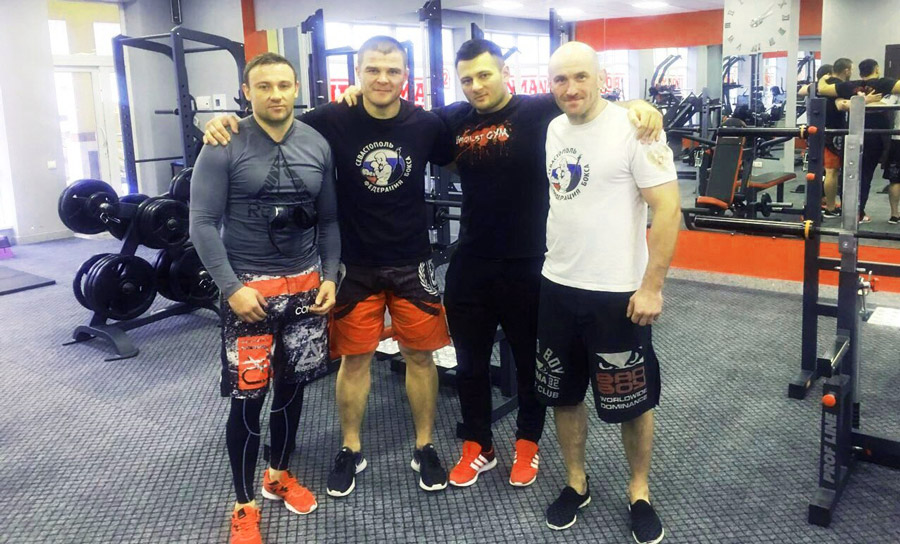 Personal information about yourself:
Today I am the founder of a large network of sports clubs.
The absolute champion of the World and Europe in his weight in powerlifting.
Promotes the idea of ​​sports and martial arts, especially boxing, powerlifting, bodybuilding, weightlifting, and fitness.
I devote a lot of time to youth sports development.
Brief data: date of birth June 7, 1991, height 180 cm, weight 107 kg, competitive weight – weight category up to 100 kg, biceps 53 cm, chest volume 135 cm, waist 84 cm, hip 75 cm, first trainer – Master of Sports in weightlifting Mukhamedyarov Nariman Khaidarovich, the last trainer – Master of Sports of the International Class in powerlifting Vyacheslav Gorbunov.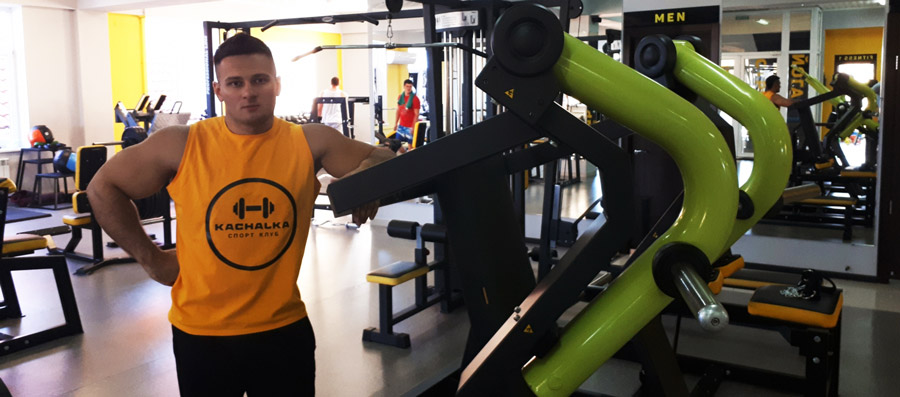 At the age of 8, I started playing sports. These were various types of martial arts, including boxing, which was most fond of. At the age of 13, I first got to the gym. Already then, at the first training session, having no idea about powerlifting and bodybuilding, I was able to easily lift a seventy-kilogram barbell. A year later, I significantly increase strength results and begins to understand that "iron sport" is what I was looking for. From this moment, the attitude to this sport becomes more serious.
The first significant competition took place in February 2008, where at the age of 16 he became the champion of Ukraine. In the latter approach, I lift the weight that exceeds the norm of the master of sports and the country's record.
2009 begins with victories in all UPO powerlifting disciplines. Next is the WPC / AWPC Bench Press Championship, where at 17 I lift the weight in the bench press of 190.5 kg in the weight category to 82.5 kg, which exceeds the world record in equipment. Then I move to the next weight category. Victories in all international competitions. But the highest achievement of this year is 2 gold at the World Championships, an unexpected victory in the absolute championship among young men and 13 world records.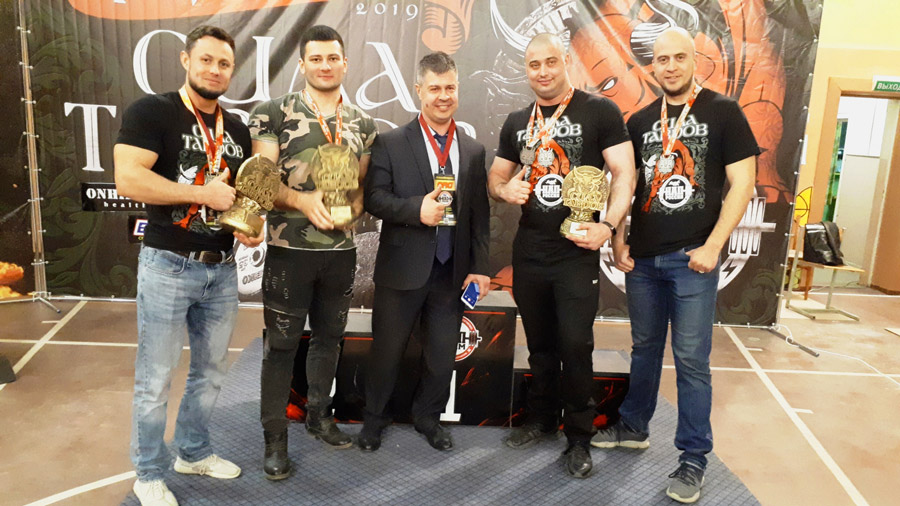 2010 begins with the European Championship. On May 26-30, I set a new world record in squats – 330 kg, exceeding Bill Carson's record by 12.5 kg, in the bench press – 240 kg, which exceeded Mark Holdren's world record by 40 kg. I collect in total over eight hundred kilograms.
At the end of the year, another series of victories at competitions of various levels follows. In the latter approach, a decision is made to increase the weight to 340 kg, which exceeds his own World record by 10 kg. A successful approach, a new record counted! On the bench, he copes with a weight of 260 kg, improving his World Record. The last movement is the deadlift.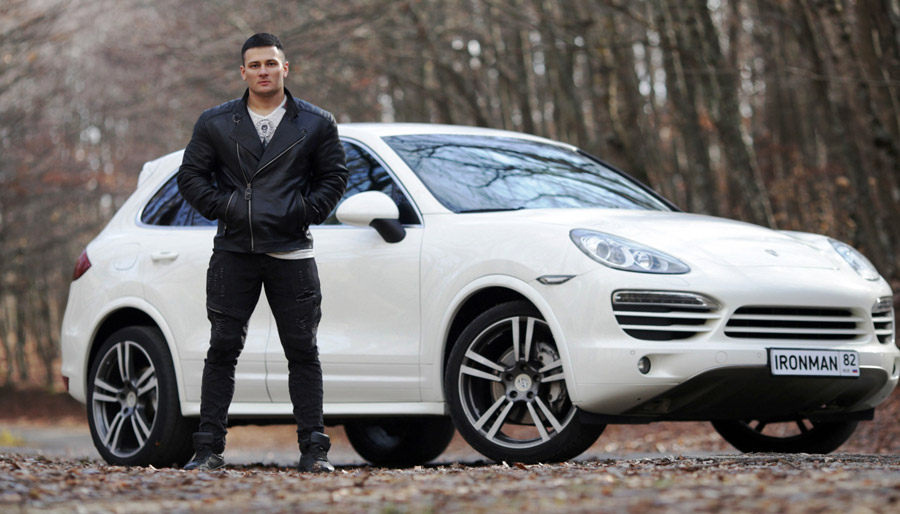 The competitive year 2012. Having recovered from an unsuccessful performance at the Iron Games tournament, I set a WPA World record and became the absolute winner of the tournament.
In the second half of 2012 – the absolute winner of the WUAP World Cup. Raises a weight of 300 kilograms in a bench press. It sets new world records and confirms the status of an athlete, who until now has never lost at his age.
In 2013, returning to the platform after a year break and once again becoming the absolute World champion and setting another world record.
The year 2014 begins with a performance at the European Championship and the establishment of a new World record for adults and juniors. The victory was not easy. Already in the first approach to 310, the back and right arm were injured. In the final, third attempt, we managed to fix 320kg and snatch victory!
Then the Olympia World Cup followed and again increased its result to 325 kg. Next bench press 343 kg. This weight exceeded the world NPA record among adults – this is the absolute record of the Cup and gold in the absolute championship. New World record counted!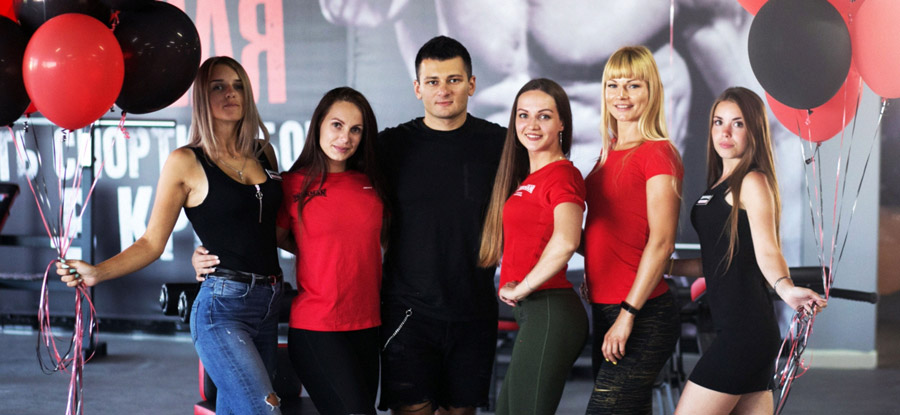 These are my sporting achievements. Also, my life today is filled with traveling around the world, exploring famous historical places, meeting friends, and thoughts about coaching. I gradually began to open gyms and promote a sporty lifestyle.
Passion for boxing in his youth grew into a desire to help children become real athletes and winners. On my site, I talk about the best boxing equipment, how to choose the right boxing gloves or punching bag, how to start developing your body, and various skills from childhood, including at home.

Editor-in-Chief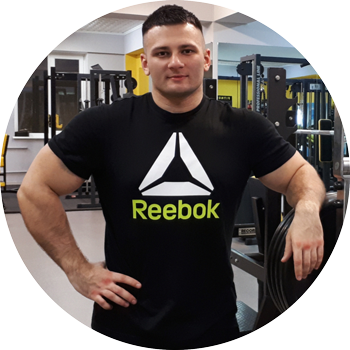 Nikolai Sergeyev
Expert in athletics, boxing, powerlifting
Nikolai Sergeyev is a weightlifter, powerlifter. Master of Sports International Class, world champion and record holder in powerlifting among juniors and youth in the weight category of up to 90 kg and up to 100 kg.
European and world record holder in different versions: UPO (EPA, IPA), WPC, GPF, UDFPF (WDFPF), WPA and others.
World and European Powerlifting and Bench Press Absolute Champion
More than 50 world records
Master of Sports of International Class
Affiliate Disclosure: Sportegan.com sometimes gets paid for listings, through sponsors or affiliate programs like Amazon, Ebay, Everlast, Cleto Reyes, RingSide, Winning, Title, Twins Special, Hayabusa, Fairtex, Top King, Venum, RevGear, RDX, Century, Tapout, Crossrope, and others. Clicking a link helps keep Sportegan.com free, at no extra cost to you!
About the author: Each article on our website is checked and edited by a professional and expert in the field of sports (boxing, athletics and weightlifting). Nikolai Sergeev is a multiple world champion and record holder: during his sports career Nikolai set more than 50 world records among youth, juniors, adults, in different weight categories and in different versions (NPA, IPA, WPC, GPF, WUAP, WPA, IPO, RPS, etc.). The author has more than 30 victories and more than 30 gold medals received at competitions of the international level, the European and World championships. Read more at «About» page. Official website / Wikipedia.
Note: The views and opinions expressed in this article are those of the authors and do not necessarily reflect the official policy or position of any agency.