Sportegan's Editors independently research, test, and rate the best products. We may earn a commission through products purchased using links on this page.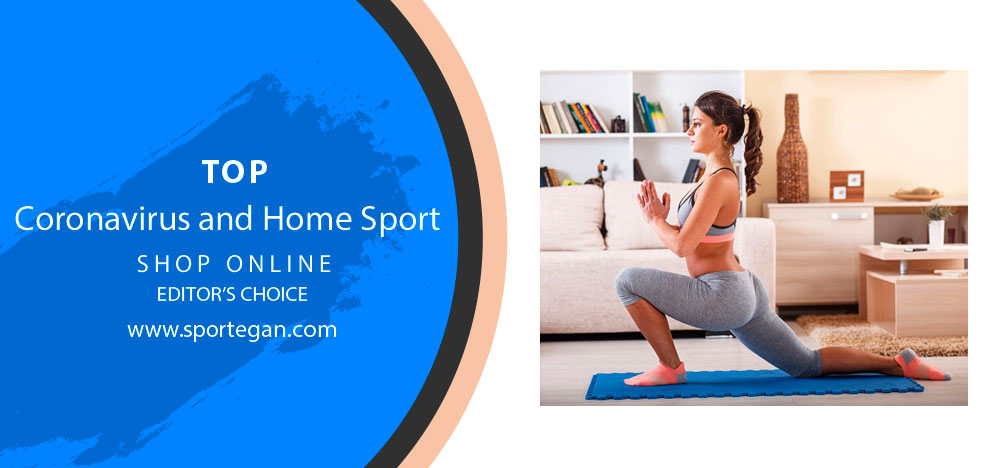 How Sport Makes Us Smarter And Why It Should Not Be Quarantined
Because of COVID-19 quarantined, people are forced to spend two weeks in isolation from the world – it takes so much time to find out if a person has become infected or not. An isolated box in a medical institution or a cozy apartment, you can always find a lot of activities, in addition to food, sleep and endless scrolling news feed on social networks. But do not disappear for days on the Internet, the quarantine will end, and then the body is unlikely to say thank you for a sedentary lifestyle.

You can keep fit, thanks to the huge number of training courses freely available on YouTube. Normal gymnastics for all muscle groups will be enough. But the abundance of time does not interfere with taking up your body more professionally. During the coronavirus epidemic, many free courses from professionals can be found on the Internet.

Without leaving your room, anyone can master the elements of kung fu fighting for free under the guidance of real masters. You can find a decent online video training on boxing for children and adults. If martial arts are not for you, use popular Android or iOS apps, such as the Nike Training Club. This free program provides access to 185 open yoga courses, strength training, endurance training and mobility with video tutorials from world-class trainers. On the Freeonlinecourses portal, you will find many free programs that will teach you how to monitor your weight and keep your body in great shape.

In the absence of almost all sports, in order to avoid infection with coronavirus, we need to protect ourselves from being in crowded places. And many employers, if possible, transfer their employees to remote work.
How to Keep Fit During General Quarantine?
What role does physical activity play in maintaining health? How to keep fit without leaving home? Physical activity is absolutely essential for maintaining good health. According to WHO, it reduces the likelihood of certain types of cancer, stroke, type 2 diabetes, metabolic syndrome, high blood pressure, coronary heart disease, and depression.
Sufficient mobility is the key to cardiovascular, respiratory and muscle health. Moreover, the sport has a positive effect on the organ, which takes a seemingly indirect part in it – the brain. Often people starting to exercise, set long-term goals: improve health, adjust weight and body shape (annual preparation for the beach season). It is achievable.

What can you get from jogging, yoga or aerobics right now? The first and perhaps most important is a pleasure. Exercise is a pleasure due to the increase in the level of neurotransmitters – dopamine, serotonin, and norepinephrine. The effect is felt immediately. In addition, after training for a couple of hours, reaction and concentration are improved, it becomes easier to concentrate on work. By the way, this is an occasion to play sports, if not in the morning, then at least in the morning, in order to maximize the period of mental and physical recovery.

Physical activity leads to an increase in the volume of the hippocampus – the part of the brain in the medial temporal lobe, which plays a decisive role in the formation of memory. This area is very sensitive to age-related changes, and exercise can slow down the aging and development of conditions such as dementia and Alzheimer's disease. It is not a cure, but it is entirely possible to reduce the risks. Adequate physical activity in adulthood, when many are already abandoning an active life, helps to maintain cognitive abilities in old age.
What exercises to do?
Physical activity, which WHO speaks of, includes not only sports but also walks, household chores, in other words, any active movement. Therefore, you can start small: to go up and down the stairs, and not by elevator, to walk at least part of the way to work on foot, while talking on the phone to walk around the office or at home. That is, sports exploits are optional.
The norm of physical activity for people from 18 to 54 years old is 150 minutes per week of medium intensity aerobics (fast walking) or 75 minutes per week of high-intensity aerobics (running, swimming, fast cycling).

Time can be distributed among the days of the week, for example, five times a week to take an energetic walk for half an hour. Or even break it down into 15 minutes in the morning and 15 minutes in the evening. It is good to add strength exercises to these exercises twice a week to work out the main muscles. In any case, the main thing is to start. Push-ups, squats, lunges, bar do not require equipment, they can be done even at home. In many applications, there is a selection of workouts for small spaces – some complexes can be done practically on the spot.
The coronavirus pandemic expectedly spoiled plans for all fans of physical education and sports. We are strongly advised to avoid crowds and, therefore, visiting gyms and fitness centers puts our health at risk. But what about those who are used to regular physical activity? It turns out that the only right decision is to train at home!

Prepare a place for training:
Check the room
Set aside all fragile items
Prepare yourself:
Choose clothes that are comfortable for you. It is important that she does not constrain movement and allow the body to breathe;
Make sure that you do not have to rush headlong at every signal on your mobile phone and interrupt your workout.
Tip: Do not eat food at least an hour before your workout. Otherwise, you may have digestive problems.
Warm-up – needed to warm up muscles, tendons and ligaments. Thus, you reduce the risk of sprains and injuries. A quality workout helps improve blood circulation.
Turn the head left and right to the end, stretch the neck muscles 5 times.
Head tilts forward, backward, left, right 5 times.
Rotate your arms/elbows/hands forward and backward 10 times.
Raise your shoulders, try to touch the earlobes 10 times.
Tilts forward, backward, left, right 5 times.
Tilts with hands touching the floor 10 times.
Lift the knees to the chest, stretch the muscles.
Rotation of the pelvis 5 times in each direction.
Ankle rotation 10 times in each direction with the left / right foot.
Push-ups 10-20 times.
Tip: during training every 10 minutes, drink water in small sips. This helps maintain the body's water balance.
Hitch – is needed so that the body can gradually change from a state of tension to a state of rest. A smooth transition has a beneficial effect on your nervous system.
Tip: Eat protein and carbohydrates 30 minutes after your workout. Perfect cottage cheese and fruit. Finish your workout by jumping at a slow pace, or stretching your entire body.
We are fine. There is no panic on the occasion of coronavirus. A great way to keep fit. It becomes especially relevant in the context of the global coronavirus pandemic. Live sports and be healthy!

To get full information about the work and supplies of Amazon, please read FAQs about Orders and Deliveries and the COVID-19 virus.
Editor-in-Chief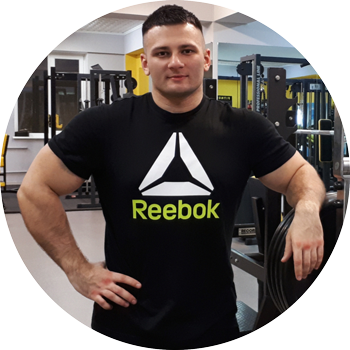 Nikolai Sergeyev
Expert in athletics, boxing, powerlifting
Nikolai Sergeyev is a weightlifter, powerlifter. Master of Sports International Class, world champion and record holder in powerlifting among juniors and youth in the weight category of up to 90 kg and up to 100 kg.
European and world record holder in different versions: UPO (EPA, IPA), WPC, GPF, UDFPF (WDFPF), WPA and others.
World and European Powerlifting and Bench Press Absolute Champion
More than 50 world records
Master of Sports of International Class
Affiliate Disclosure: Sportegan.com sometimes gets paid for listings, through sponsors or affiliate programs like Amazon, Ebay, Everlast, Cleto Reyes, RingSide, Winning, Title, Twins Special, Hayabusa, Fairtex, Top King, Venum, RevGear, RDX, Century, Tapout, Crossrope, and others. Clicking a link helps keep Sportegan.com free, at no extra cost to you!
About the author: Each article on our website is checked and edited by a professional and expert in the field of sports (boxing, athletics and weightlifting). Nikolai Sergeev is a multiple world champion and record holder: during his sports career Nikolai set more than 50 world records among youth, juniors, adults, in different weight categories and in different versions (NPA, IPA, WPC, GPF, WUAP, WPA, IPO, RPS, etc.). The author has more than 30 victories and more than 30 gold medals received at competitions of the international level, the European and World championships. Read more at «About» page. Official website / Wikipedia.
Note: The views and opinions expressed in this article are those of the authors and do not necessarily reflect the official policy or position of any agency.