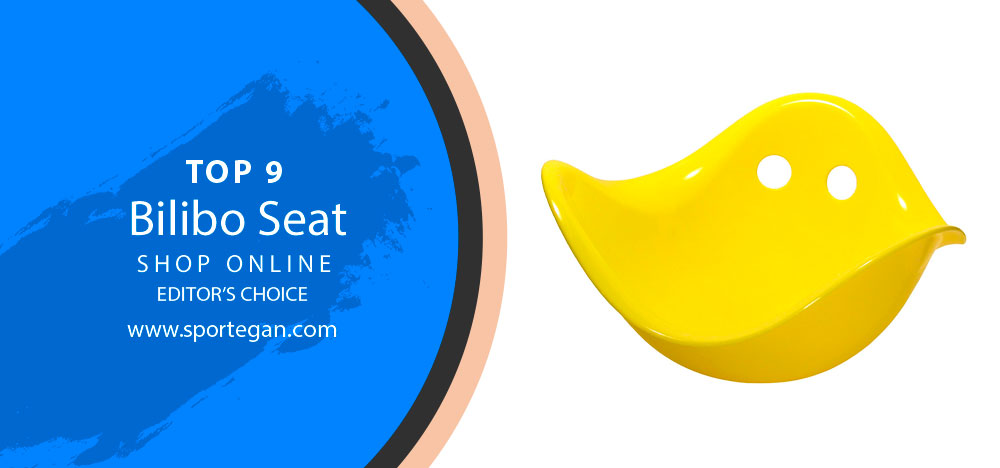 Best Bilibo Multi-Purpose Imaginative Toy 2022 – Balance & Coordination Skill Development Toy for Kids
At first glance, this toy seems incomprehensible. Parents look at it and have no idea what their children will be able to do with it. But this is the purpose of the toy. It is proved that if a toy has a simple design, then children begin to think out what to do with it.

This helps develop the imagination. And as the practice has shown, children find many different ways to play with this Bilibo toy in the shape of a shell. It is suitable for children from 2 years.
Your children will develop not only imagination but also balance and coordination. If your child has certain developmental problems, this toy will be especially useful for him or her.
The toys themselves are safe for children. They are durable and can withstand up to 150 lbs. And they are made of quality materials. Made without lead, phthalates, BPA, PVC. You can find a huge amount of Bilibo toys on the market.

The choice is quite difficult to make. That's why I found 9 Bilibo toys for you. I hope that my article will help determine the choice and your children will be happy to have a new toy!
1# Moluk 7K Bilibo Toy Pink Review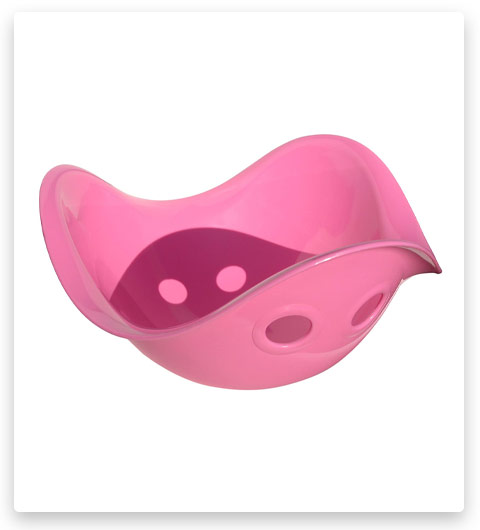 Your child will immediately find a use for this toy! Bright color attracts children and starts the process of imagination. This model is available in different colors: from black to pink.
Your child will be able to play as soon as they unpack the toy. It does not need to be assembled, plugged into a wall outlet or inserted batteries. It is immediately ready for use. The child can sit in it, swing, stand on it, hide behind it.
This all develops his coordination and balance. Children can play with it at home and outside. Your child can take it with them to the pool and come up with many different games with it there.
This all helps to develop the imagination. Playing with it your child is completely safe. It is made of non-toxic polyethylene. This material is durable because it allows the toy not to break.

2# MOLUK Mini Bilibos Baby Toy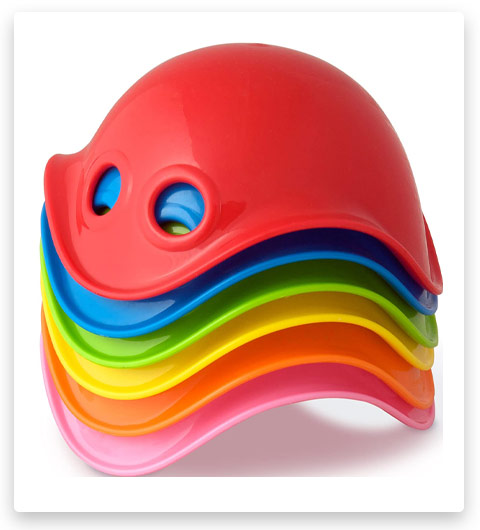 This toy can be played in various ways under different circumstances. At home, a child can spin on it, swing, or just sit and watch cartoons. Outside it can be used for other games.
Children can throw it like a flying saucer, fill it with sand and build castles, use it for snow and snowballs. In the water, kids can use as a water duck, pour water and have fun. As you can see there are many purposes and your child can come up with even more.
There are no restrictions. This stimulates the development of imagination. Sturdy construction allows the child to do almost anything with the toy.
And will be in good condition for many years. The toy will be interesting for children for two years.

3# Carson-Dellosa Kid o Bilibo Pink
A great gift for a girl. Pink bright color immediately will catch her eye and she will look forward to starting playing. Suitable for children from 2 to 7 years.
It's light enough. Only 1.7 pounds. So kids can take it with them and play with Bilibo anywhere. On the street, at a party, on the beach, in the waterpark.
The child will develop imagination and coordination. The material is of high quality and will not harm the health of your child.
The toy is made of polyethylene. The material is shock-resistant, low temperature resistant and non-toxic itself.

4# Kid O KID 00006-A1 Bilibo Orange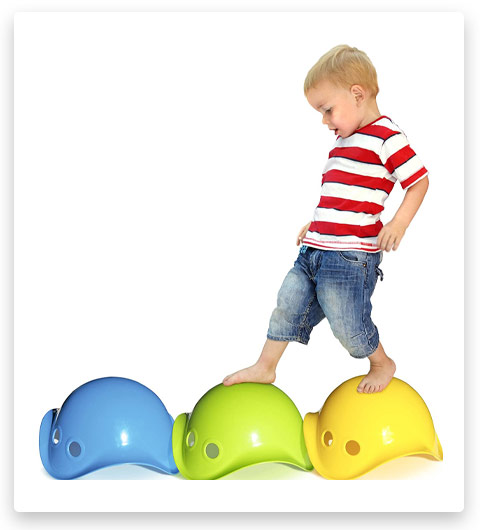 Your children will find a new use for this toy every day. There are so many children who can do with bilibo toy!
Although at first glance it may seem that this is not so. Kids will develop not only imagination but also balance. It happens because the toy allows them to swing, turn over.
The orange color of the toy attracts the attention of the child. Kids will choose this one of all their toys. Give your child a toy that he will not leave for a minute!

5# Kid Bilibo Yellow 00009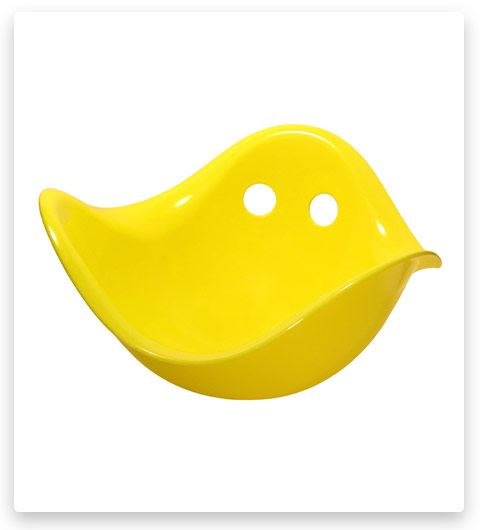 The first thing your child will notice is the color of the toy. Do you know that yellow gives a feeling of joy, fun, and optimism?
These are the feelings that your child will experience while playing with bilibo. Children have fun when turning over, tumbling with this toy.
This brings them not only pleasure but also develops their mobility, balance, and coordination. When children have already tried all sorts of games, they begin to come up with new ones. This contributes to the development of imagination.

6# Spooner Boards 5512766 Freestyle Blue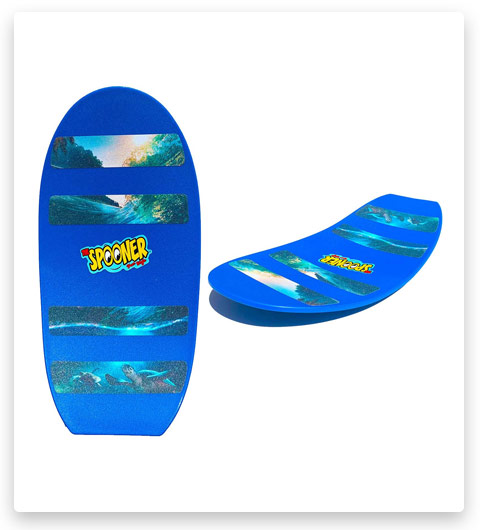 A toy for your active child. If your children can't sit still or dreams of surfing, this toy is what they need. Children can swing, stand, sit, spin, slide, tilt, flip, and do other tricks with this board.
They can also imagine that they are catching a wave. This is a great toy to start learning to surf or snowboard. Also, children can just sit on it and watch cartoons.
The toy develops balance, coordination and general motor skills in children.  The construction is strong.  The board is able to withstand even an adult. Your children will be delighted with such a gift!

7# Gonge G-2101 TOP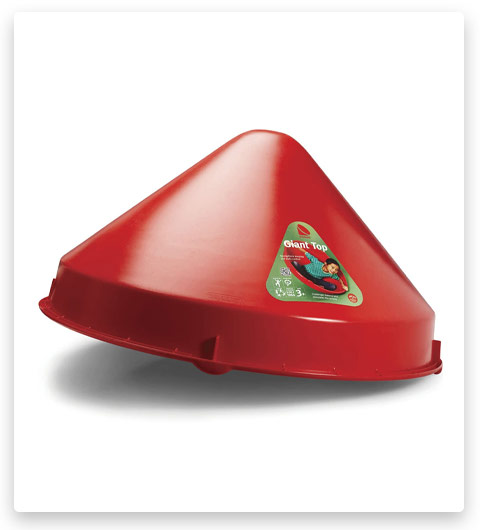 Red toy in the form of a cone. Your child can sit in it and rotate. Two kids can fit in there and have fun together. Especially children like to play with it in the water.
They can draw water into it or climb yourself and float on water imagining that it is a boat. The toy is safe. Children hold on to the edges of the toy during rotation. These games help to develop coordination in children.
And also strengthen the muscles of the body. Parents whose children have Down syndrome say that the toy helped build their children's muscles and strengthened their health.
It is recommended to use for children from 3 to 10 years. The toy is durable and made of plastic.

8# Alex Active Monkey Kids Toddler Balance Board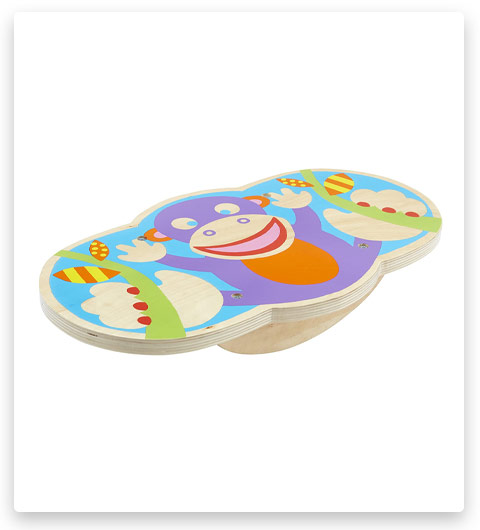 This is the toy that will appreciate the restless children. Kids are busy playing with the board for long hours. This toy is great for the home.
Your children will not smash your living room, as the toy is compact. They quickly understand how to play with it. They will master this toy during the day.
Children develop motor skills. They can combine board games with other activities. Your kids can stand on the board and watch TV at the same time. Also, they may imagine that they are snowboarding or surfing.
Children from three years will appreciate this toy. An interesting and fun design attracts them. Happy monkey will not leave anyone indifferent.
9# Gonge 1137385 Riverstones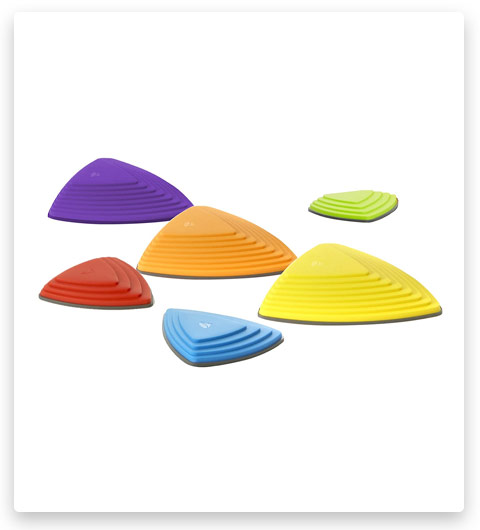 Six colorful stones for your children's development and play. The set includes 3 large and 3 small stones. Children can come up with a lot of games with stones.
They can build them in a row and jump on them, make them an obstacle course. This all contributes to the development of imagination, coordination, balance.
Stones are multicolored so they can also be used to study colors. They are made of plastic. The surface of the stones is non-slip. Stones can be used on different surfaces. On grass, laminate, carpet, and more.
On all surfaces, the stones do not move. And do not spoil the coating.  Perfect for children from 3 years old. Your kids will enjoy exciting games with these stones!

Conclusion
With these toys, kids can come up with a lot of different games. Children can play both at home and outside.
They do not take up much space, durable and made of quality materials.
They help develop children's imagination, motor skills, balance, coordination. Children develop through play.
Your kids will love these toys and they will spend a lot of time with them.