Sportegan's Editors independently research, test, and rate the best products. We may earn a commission through products purchased using links on this page.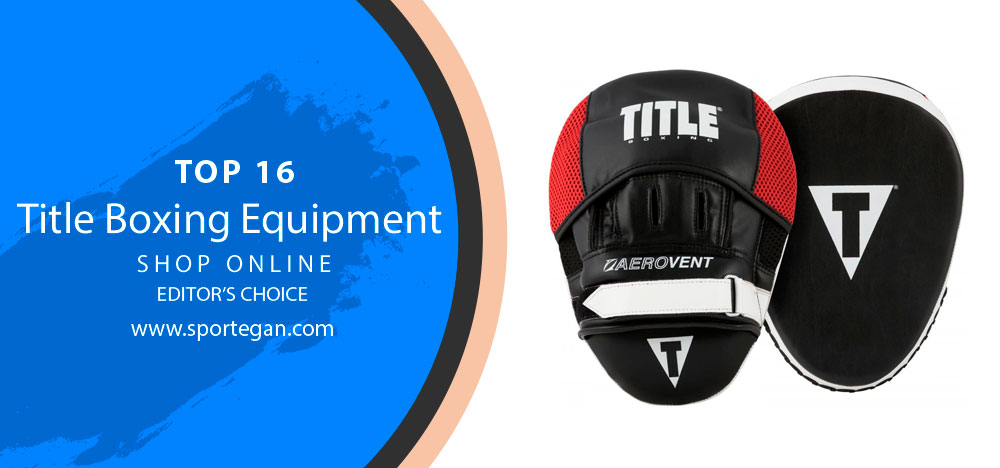 Title Boxing Equipment: Boxing Gloves, Punching Bags, Boxing Gloves, Apparel, Accessories & Fitness
What brand do boxers associate with reliability, durability, and trust? Of course, Title. For over 20 years, Title has been manufacturing boxing equipment and they really know what they are doing.

The equipment of Title is not just distinguished by reliability and high quality. This is one of the best brands that have established themselves among a large number of professional boxers.
Floyd Mayweather, Manny Pacquiao, Ricky Hatton, Danny Garcia, Andre Ward – these are the world champions who use the equipment of Title. That is why we decided to make a selection that collected the best equipment from Title. In our list, you will find 16 of the best equipment that will serve you for many years.
So why wait? Rather, dive into our review and see what we have prepared for you!

Our Top 16 Picks Title Best Boxing Equipment, Supplies & Gear – Editor's Choice
| Image | Product | Brand | Link |
| --- | --- | --- | --- |
| | | | |
| | Title Classic Boxing Gloves, Black/Red, Regular, 12 oz | Title Boxing | |
| | Title Classic Pro Style Training Gloves 3.0, Black/White, 16 oz | Title Boxing | |
| | TITLE Boxing Aerovent Elite Pro Body Protector | Title Boxing | |
| | | | |
| | | | |
| | Title Boxing Gyro Balanced Speed Bags, Black, 6" x 9" | Title Boxing | |
| | Title Boxing Super Speed Bag, Yellow, 5" x 8" | Title Boxing | |
| | | | |
| | TITLE BOXING Speed-Flex Encore Mid Boxing Shoes, Black, 9 | Title Boxing | |
| | Title Speed-Flex Encore Tall Boxing Shoes Size 11 Black | Title Boxing | |
| | Title Boxing Aerovent Excel Incredi-Mitts 2.0 | Title Boxing | |
| | Title Boxing Platinum Premier Double End Bag 2.0 | Title Boxing | |
| | Title Boxing Aerovent Elite Amateur Boxing Set 4, Black/Red, XX-Large | Title Boxing | |
| | Title Boxing Mexican Style Hand Wraps (Single Pair), Black | Title Boxing | |
| | Title Training Shorts, Black, X-Large | Title Boxing | |
| | | | |
| | Title Deluxe Gym Timer | Title Boxing | |
1# Title Boxing Complete Double End Bag Set – Best Set For Boxing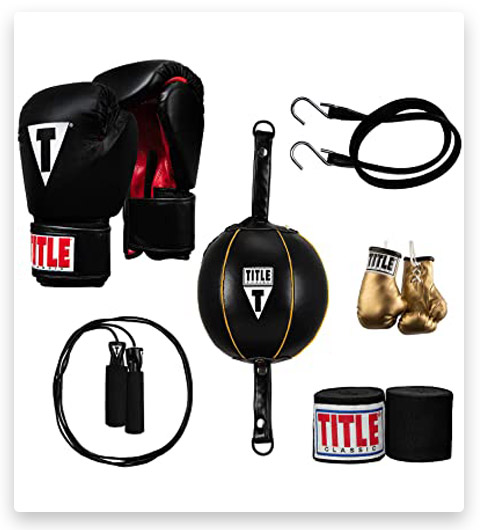 Don't want to buy boxing equipment separately? Great, then the set boxing set from Title is perfect for you. You will save not only your time searching for equipment but also money.
The composition includes a double end bug with two spare two-pointed belts. To strengthen your wrists and protect your hands from injuries, high-quality semi-elastic black bandages are included.
For training on the bag, the Title will equip you with soft-filled gloves, comfortable liners, and good ventilation of the palm and fingers. An attached thumb protects you from injury. You need to train not only arms but also legs. Therefore, in the kit, you will also find a rope with which you will pump your stamina and jumping ability.
And so that you always remember that you need to go to train, the kit includes an amber keychain in the form of boxing gloves that you can carry with you. All in all, this is a great set that has everything a boxer needs.
2# Title Classic Boxing Gloves – Best Gloves Overall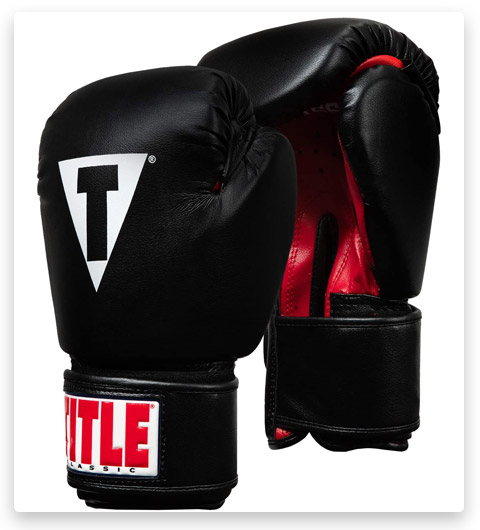 The Classic model presented by the Title brand is truly trustworthy. It is made in black, and it's more than an affordable price because the leather was used for sewing. Although the material is of high quality, this did not affect the quality of the gloves. They are strong and durable enough to withstand heavy loads.
The molded filler made using Title 3T technology has all the characteristics to ensure that the level of protection for the boxer's hands is up to standard. The filler is also located on the outer surface of the cuff, and so that the movements of the boxer are not constrained because of this, it is divided into segments. The shape of the filler determines the natural position of the brush, and the liner for the thumb is sewn along with the fist.
The lining is sewn from Dura-Weave fabric that instantly absorbs sweat. The insert on the inner surface of the glove allows air to enter and create a comfortable microclimate. Fixation on the arm is carried out by a belt that is fastened with Velcro.
3# Title Classic Pro Style Training Gloves 3.0 – Runner-Up Gloves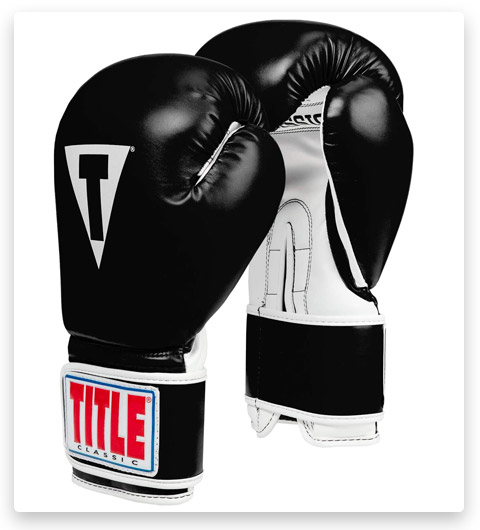 These gloves are ideal for anyone looking for professional gloves at an amateur price. The combination of multi-layer shock absorbing shock foam and high-strength genuine leather provides excellent results when practicing blows on the bag and sparring.
The inner liner instantly absorbs sweat, due to which the hands remain dry. There are special ventilation openings that allow the natural circulation of air inside the glove and thus allow the skin of the hands to breathe.
The wrists are supported by wide cuffs. Fixation on the hands is carried out using elastic straps that are wound around the wrists and securely fastened with Velcro.
4# Title Boxing Aerovent Elite Pro Body Protector – Best High-Quality Body Protector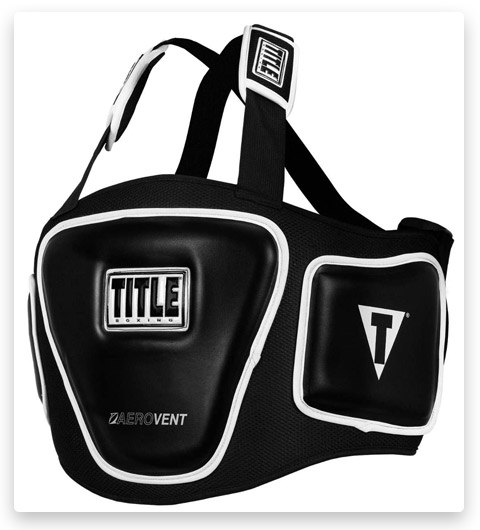 Title Aerovent Body Protection is designed to protect the torso while practicing body kicks. The inner part of the coaching defense is a multilayer foam that dampens blows well, and the outer upholstery is of the highest quality leather.
Protection perfectly restrains blows to the lower part of the ribs and abdomen. These areas are additionally reinforced with protective elements. The protector itself is made in the anatomical form, while not restricting movements.
Excellent equipment for the most intense training and preparation for the competition. The protective belt is held on the body thanks to the fastener belt system. Thanks to it, you can independently adjust the size for a tight fit on the body.
5# Title Boxing Extra-Wide Load Body Bag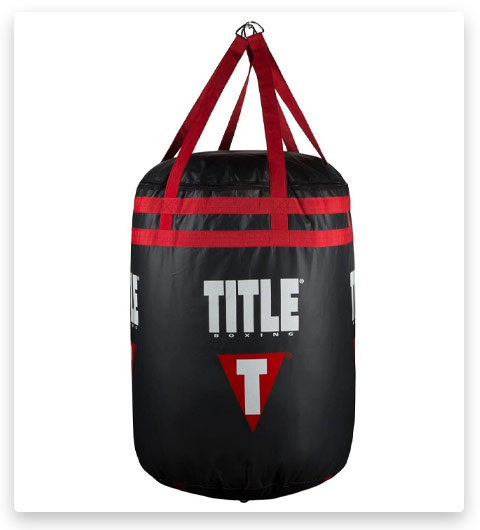 A sufficiently large cylindrical bag, complete with which there are straps for fastening. The model has an internal shock-absorbing lining made of polyethylene foam with a mixture of crushed fibers. The lining absorbs blows well, and also protects the athlete's hands from damage.
At the top of the bag, there is a zipper, which is needed to replace or replenish the packing. Experienced fighters in this way can make the bag as heavy as possible by adding a more dense aggregate.
Durable material and reinforced seams increase product durability. The bag is well protected from moisture and can be used for training outdoors. The model is suitable for practicing uppercuts and kicks. The total weight of the product is 140 pounds.
6# Title Boxing Titanic Flex-Strike Thai Heavy Bag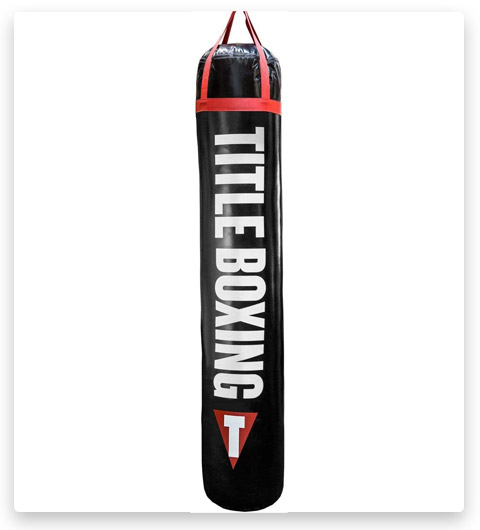 A product made of high-strength material, ideal for boxing and kickboxing training. The dimensions of the bag are perfectly matched to the average human parameters.
With a weight of 110 pounds, the product is quite easily suspended using 4 straps and a hook. Installation is very simple.
The only problem is choosing the right ceiling mount. Experts advise to buy chains thicker and seal the ceiling at the attachment point.
7# TITLE Boxing Gyro Balanced Speed Bags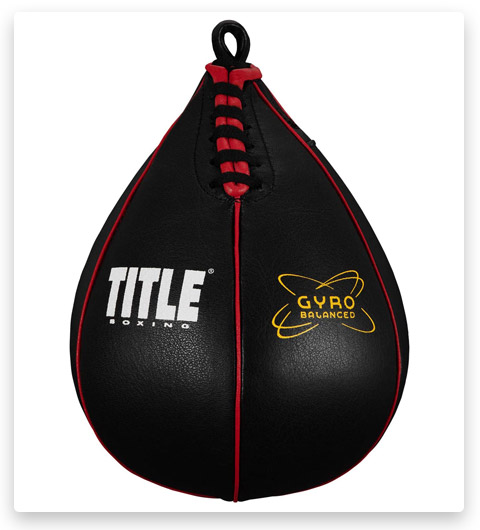 This speed bag is often used not only by boxers but also by fighters of mixed martial arts for training endurance, speed of blows, and improving coordination.
The model is made of genuine leather with a nylon lining and is characterized by high durability. It is made by hand, which further increases its strength.
The design and material allow the bag to remain light while giving an excellent rebound during impacts. The model is presented in 6 sizes and 6 color options.
8# Title Boxing Leather Quick Double End Bag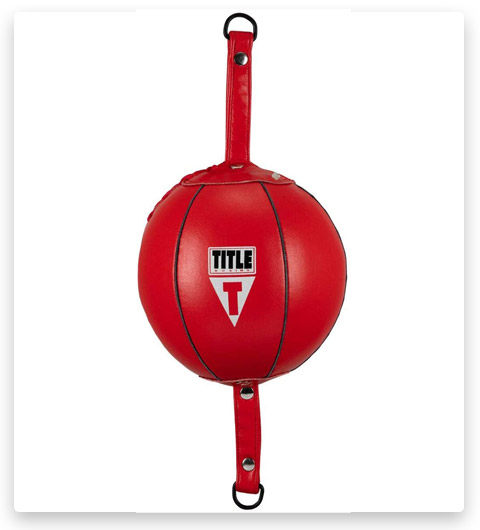 A compact and lightweight model with straps, featuring maximum strength and durability. The bag is made of high-quality leather with a stiff nylon lining.
A double-end bag is best suited to improve athlete's stamina, improve hit accuracy, practice jabs, and hooks.
Complete with the product are also rubber extensions necessary for securing it. The smooth surface of the bag does not damage the skin of the hands when striking, it is easy to clean.
9# Title Speed-Flex Encore Mid Boxing Shoes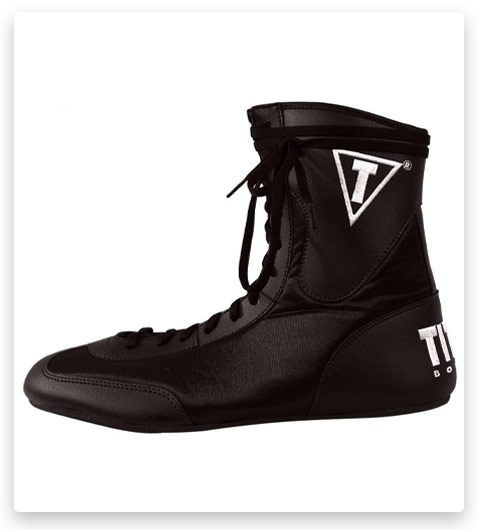 The Title has an excellent mass model of shoes for training on a ring – Speed-Flex Encore. This is an average height option for competition. The sole of the model is quite soft and comfortable. It literally "sticks" to the ring when it is needed: no extra slip.
Shoes have a good fixation of the ankle and lower leg: excellent and firmly tied shoelaces. In the reviews, boxers write: the shoes are really comfortable, have a chic sole with good characteristics. However, they are dense, and therefore ventilation is not the best.
Sometimes there are customer reviews that some models quickly peel off the backing.
10# Title Boxing Aerovent Excel Incredi-Mitts 2.0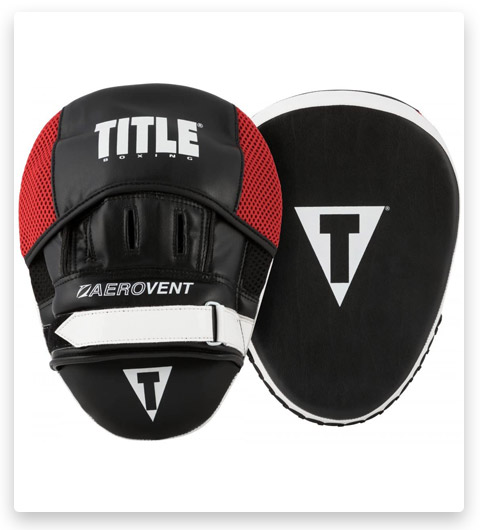 Training Boxes Title Boxing Aerovent Excel Incredi-Mitts 2.0. An easy, small, but reliable equipment for the trainer of various martial arts. The impact surface is not concave.
This is a special ergonomic move made to "receive" the impact. Title Mitts are lightweight. Due to this, you can perform quick maneuvers, which is necessary for practicing speed and reaction.
But despite the low weight, the boxing ones are very strong and absorb shock power. Two new types of arm protection were used on these training mitts – the outer part of the palm is covered with extra padding, and an extra pillow is made to protect the wrist from injuries.
Made in the USA.
11# Title Boxing Platinum Premier Double End Bag 2.0
This model has a more elongated shape than ordinary high-speed bags, so it offers a large area for striking. The model is suitable for practicing accuracy and speed, while also allowing athletes to improve their coordination.
The sack is made of high-quality leather imitating genuine leather and has a sturdy construction that ensures the durability of the product. The surface is suitable for blows without gloves and protects hands from injuries.
The kit includes fixing equipment and elastic extensions, the length of which can be adjusted to the athlete's height. The bag does not require regular pumping with air.
12# Title Boxing Aerovent Elite Amateur Boxing Set 4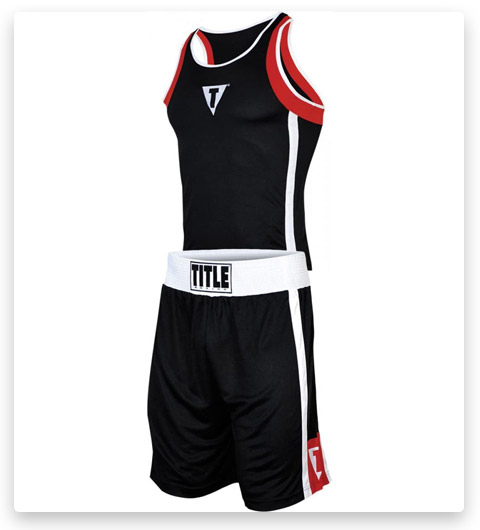 The perfect combination of polyester, dehumidifying microfiber, and the exclusive TITLE Aerovent air exchange technology has created an ultra-light, but incredibly strong, non-constraining Title Aerovent Elite Amateur Boxing uniform.
Stylish shorts with extra-wide elastic waistband to stay fit both during combat and in training. Longer shorts, a standard for classic boxing.
No more choosing between red and blue! Now there is a shape in two colors. Fully machine washable.
13# TITLE Boxing Mexican Style Hand Wraps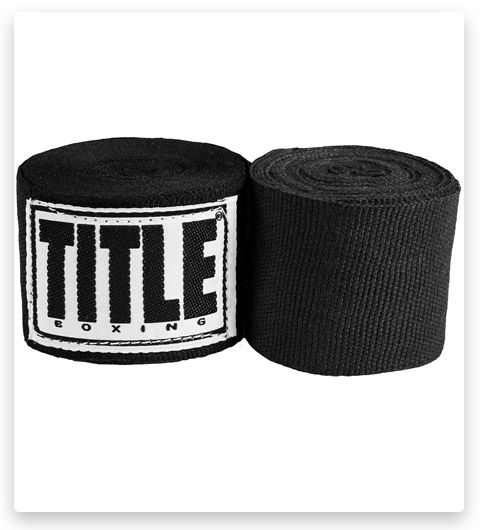 Title – unique, extraordinarily comfortable hand bandages in black, yellow, or pink color. Extremely popular model. Perfectly adapted to the anatomical features of your body. The materials from which these bandages are made perfectly protect the bones of your fist and wrist from damage during training and sparring.
14# Title Training Shorts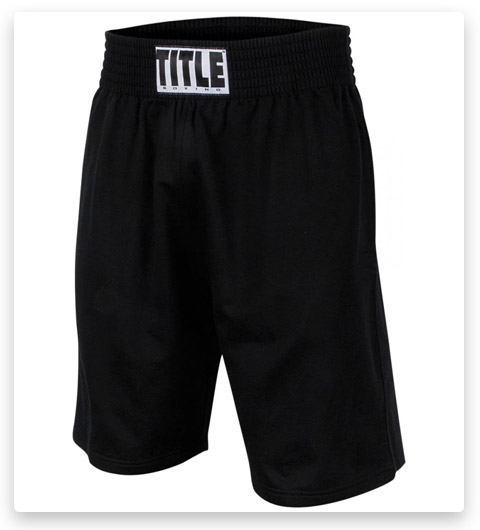 Boxing shorts for training, all the usual standard boxing uniforms. Boxing shorts are made of soft, lightweight fabric that effectively removes moisture from the body during training, and also has absorbent properties and dries quickly. Thanks to the high-strength material, the shorts will last a long time and look like new. The free cut does not constrain movements and allows you to effectively work out the technique. Made from 100% cotton.
15# Title Classic Heavy Bag Chain & Swivel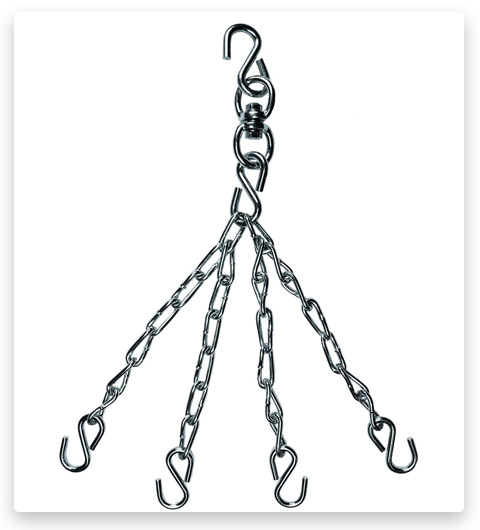 If you have a great bag (of course from Title), but you have nothing to hang on to, then these strong chains and swivel will come to your rescue.
Durable stainless steel construction gives this model a very long life and unprecedented strength. The zinc coating will prevent the chains from rusting even if they somehow get caught in the rain.
The chains are long enough and take about 18 inches. They can withstand any projectile up to 80 kg.
16# TITLE Boxing Deluxe Gym Timer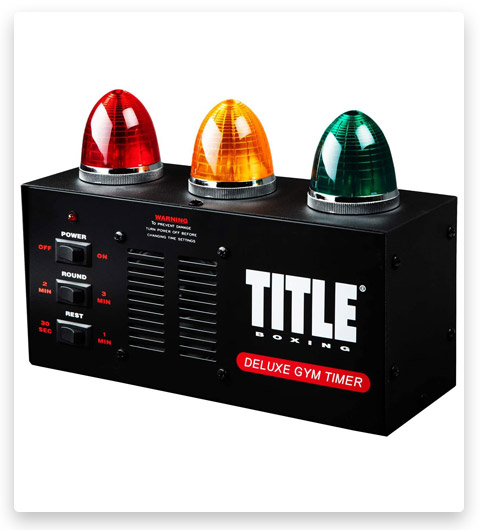 To train as close as possible to the conditions of professional boxing competitions, you must have a timer at hand. Fortunately, Title has been manufacturing timers too. This model has everything you need to adjust.
Round timer 2 or 3 minutes. With a break of 30 seconds or minutes. For relaxed or intense workouts. This is very effective when training in the ring or when jumping rope. The timer works from a conventional outlet and has rather loud dynamics and bright bulbs.
A Few Words In The End
Finally, we have sorted out the best products from the Title brand. I think now you understand why they are so good. not such a big price provides you with an excellent quality product, of which you will certainly be sure.
Any boxer or trainer, regardless of rank and experience, will be able to find something worthwhile for this company. The Title provides a truly wide range of boxing gear. And you can don't even doubt it. We are glad that you read our article. But this is not the end. If you still have any questions about the brand, then below you can find the answers to them!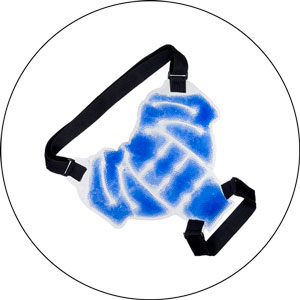 By AuthorYana
/ October 11, 2021
Our Selection 12 Best Reusable Hot Cold Therapy Wrap Sports training, sparring is an everyday activity for every athlete. However,...
Read More
Popular Title Equipment Questions – FAQ
As promised, in this section we answer your most frequently asked questions about the Title brand and their products. You can't find the answer to the question that interests you? Feel free to ask him in the comments, we will immediately answer him and add to this section.
Editor-in-Chief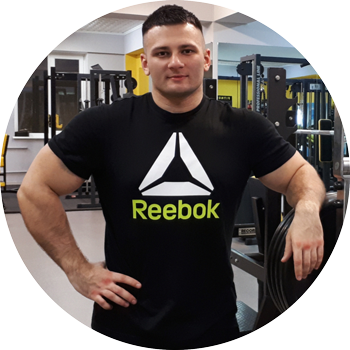 Nikolai Sergeyev
Expert in athletics, boxing, powerlifting
Nikolai Sergeyev is a weightlifter, powerlifter. Master of Sports International Class, world champion and record holder in powerlifting among juniors and youth in the weight category of up to 90 kg and up to 100 kg.
European and world record holder in different versions: UPO (EPA, IPA), WPC, GPF, UDFPF (WDFPF), WPA and others.
World and European Powerlifting and Bench Press Absolute Champion
More than 50 world records
Master of Sports of International Class
Affiliate Disclosure: Sportegan.com sometimes gets paid for listings, through sponsors or affiliate programs like Amazon, Ebay, Everlast, Cleto Reyes, RingSide, Winning, Title, Twins Special, Hayabusa, Fairtex, Top King, Venum, RevGear, RDX, Century, Tapout, Crossrope, and others. Clicking a link helps keep Sportegan.com free, at no extra cost to you!
About the author: Each article on our website is checked and edited by a professional and expert in the field of sports (boxing, athletics and weightlifting). Nikolai Sergeev is a multiple world champion and record holder: during his sports career Nikolai set more than 50 world records among youth, juniors, adults, in different weight categories and in different versions (NPA, IPA, WPC, GPF, WUAP, WPA, IPO, RPS, etc.). The author has more than 30 victories and more than 30 gold medals received at competitions of the international level, the European and World championships. Read more at «About» page. Official website / Wikipedia.
Note: The views and opinions expressed in this article are those of the authors and do not necessarily reflect the official policy or position of any agency.