Sportegan's Editors independently research, test, and rate the best products. We may earn a commission through products purchased using links on this page.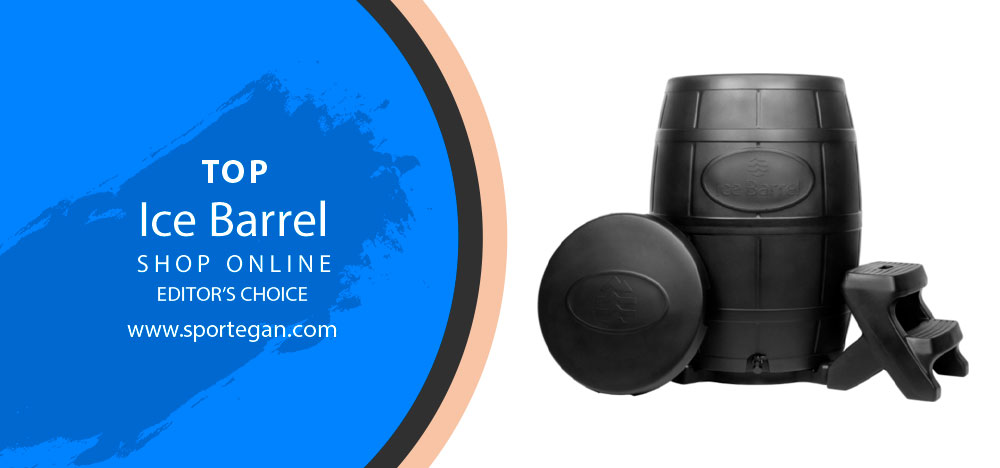 Our Selection Ice Barrel – Soaking In Cold Water
Ice baths are an incredibly useful and cool tool for your health. I think you have heard many times that it strengthens the immune system, hardens the body, and gives strength for the whole day if you take them in the morning. So, I found an incredibly convenient thing that will allow you to take ice baths every day – the Ice Barrel.
I have prepared a detailed review of this thing for you, and from the first lines, I can say that it is worth its money, because it is incredibly convenient and saves a lot of your time, money, and effort.
Benefits of the Ice Barrel
As I said, ice baths and, in general, coldwater therapy have been recommended by many doctors and professional athletes for many years. They strengthen and restore your health, promote hormone production, reduce inflammation, stimulate the nervous system, and much more.
Why Should I Buy It?
But the problem I faced when I decided to practice water treatments is the lack of a place where I can do it. Of course, I tried to go to the river early in the morning, but it is very inconvenient in terms of time and besides, gasoline is wasted and so on. It became very problematic for me. And besides, not everyone can afford it.
So the next step I took was to fill the bathtub with ice at home. As it turned out, this is also not the most convenient way. Ice is quite expensive. You really need a lot of ice to fill an entire bathtub and cool the water down to the right temperature. Plus, the bathtubs in most homes are not that big. You can't go in there with your whole body, leaving only your head. Most often, only the legs and a small part of the torso are placed in the bathtub. And that's not enough to consider it as complete ice therapy.
Ice Barrel – Detailed Review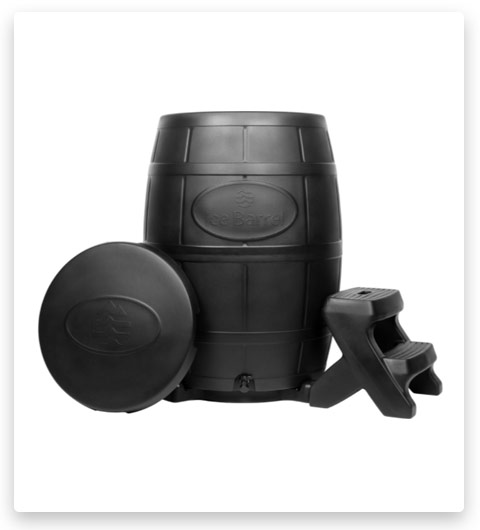 I told this story to my friend with whom I go to the gym. He was the one who told me about the Ice Barrel. At first, I was a little confused by the price for a regular barrel, into which I'm just going to pour an ice water. But I never regretted it when I received it. Now I will tell you why it's good in detail.
Specs
So what exactly do you get when you order? It looks like a regular black barrel with the Ice Barrel logo. When empty, it weighs about 55 pounds. In the filled – up to 750. So do not forget to first place the barrel in the place where you are going to plunge, and only then fill the barrel. Otherwise, you simply can't move it.
Also, remember not to fill the barrel to the brims. Because you simply push out some of the water with your body volume when you dive. Archimedes' law, you know.
What Includes the Ice Barrel Kit?
The barrel is 42 inches high, 32 inches in diameter, and 25 inches in diameter at the rim. Besides, the water can be easily drained off with the tap on the bottom, if you forgot to read my warning "first put in the right place, then fill with water" and did the opposite.
But this is not the whole set. A lid is included with the barrel. One of the most useful additions to the barrel, as the lid keeps the water cold and prevents debris and bugs from getting into the water. If you are going to stand the barrel outdoor, you can also put on a UV cover, which will protect the barrel from the sun and heat. The manufacturer also put a stand under the barrel here so that it does not stand on bare ground and a step to make it easier for you to get inside since the barrel is quite high.
Performance
What I liked the most is that the Ice Barrel is perfectly insulated. The water inside stays cold for 3-4 days, and you do not need to refill it with ice every day as is the case with a bath. This saves you a lot of money on buying ice. It cost me about $40 to fill the bathtub with ice for one time. It turns out that a week of ice baths costs $300. It is quite expensive, and the ice barrel pays for itself in 1.5-2 months of use. So it was more than beneficial for me.
I need about 75-80 pounds of ice to reach the right temperature. But for you, it will depend on the temperature of the place and the region in which you live. But in any case, you are unlikely to use more than 100 pounds of ice at a time, even if you live in a very hot region.
How to Use It
I don't think you need an instruction manual, because everything is as easy as shelling pears. Although when I dived for the first time, I did not even imagine my feelings. But I really love that this barrel allows for a quick dip in ice water in the morning or after a workout, and removes the need to go somewhere to the river or take the time to get an ice bath.
So, when you have already filled the barrel with water and ice, all that remains is to jump inside. But this is not as easy as it seems, especially the first time. So I think many, like me, will stand over a full barrel and touch the water with their hands for 3-5 minutes before diving.
It is recommended to take an ice bath for 5-10 minutes. At the same time, you can dive up to your shoulders only for 2-5 minutes. I know it doesn't seem like a very long time, but otherwise, you run the risk of overcooling your body and getting ill. When you get used to it, you can gradually increase the period of stay in cold water, but it is definitely not worth sitting for 15-20 minutes in ice for the first time.
Therefore, after 10 minutes in the water, I immediately go out. And here we are faced with the first minus of the Ice Barrel. A step outside allows you to climb inside very conveniently and quickly. But to get out of the barrel there is no such step, and I need to pull myself up on my hands to throw over my leg. So if you are not very tall or have a slight stretch in your legs, then it will be difficult for you to get out of the barrel. A step inside would greatly facilitate this process. I can recommend placing a second small stool inside, but only this size so that you have enough room for full immersion, shoulder-length, and you can climb up on the stool to get out.
Feelings After Immersion
After I got out of the barrel, I feel a very great surge of strength and energy. Feels like after a pleasant 15-minute massage or something like that. You feel lightness in all muscles of the body and relaxation. Overall, I find the barrel to be a great tool for taking ice baths. And if you have long wanted to do cold therapy and at the same time save on buying ice or traveling to the ocean or lake, then the Ice Barrel will help you perfectly.
Price
You can now buy it for about $1200. It's not cheap, and if you were just going to try ice baths and don't know if you will like it, then it might be better to load the bathtub in your bathroom a couple of times to get a feel for it. But if you are sure that you want to constantly take care of your health and strengthen your immune system, then this barrel is one of the best investments in this regard. Plus, as we've already found out, it will save you a lot of money on constant ice and bath refills.
What Do Users Say About the Ice Barrel?
The users both on Amazon and on Google speak very well about the Ice Barrel. It has an average rating of 5 stars on both sites. So, if you are not yet sure about whether this barrel is so good, you can go to the manufacturer's website and read what other people think about it.
Of course, many talks about the quality of the barrel itself. But they also note the excellent service and communication with the manufacturer. So even if you don't like something or something that happens to your barrel, you can always contact the hotline, where they will help you.
Can You Trust Ice Barrel Company?

I always check the history of the company before buying anything from them. So what did I learn about the Ice Barrel?
The founder of the company started practicing cold therapy a long time ago. He was very exhausted trying to devote a lot of time to both work and family. I think many of you know how it feels. And one day in the gym, a stranger advised him to devote more time to breathing, meditation, and a cold soul. This certainly helped him, he began to sleep better, his health improved. So he decided to invent a cold therapy device that would allow him not to mess with the shower and bath. This is how the Ice Barrel was born.
The guys from the company tried to make a universal, functional, and convenient development for ice baths, and I think they succeeded. The founders personally went through the experience of taking various ice baths and tried to make a better and more convenient solution. So I think they can be trusted.
Is the Ice Barrel Suitable for Everyone?
Unfortunately, not everyone can use the Ice Barrel and practice cold therapy. If you have problems with the cardiovascular system, there are any chronic diseases, high blood pressure, or problems with blood vessels, then first it is better to go to your cardiologist or therapist, discuss with them your health and desire to buy an Ice Barrel, and only then make a purchase decision.
There is nothing more important than your health, so at the slightest possible problems, it is always better to check with your doctor whether this or that procedure will harm you even more.
Scientific Research on Ice Baths That I Relied on
Many fitness experts and athletes with whom I have talked about the incredible usefulness and effectiveness of ice baths. But in such matters, I'm still more used to trusting doctors and scientists, so before starting ice therapy, I looked for information about whether it was effective at all.
I came across a 2018 meta-study that showed that cold therapy and ice baths are very effective in reducing muscle soreness, fatigue, muscle injury, and inflammation.
But a year earlier, other scientists did another small study of ice baths, which proved that there was no direct link between improvement and growth in physical and muscle performance and dipping in ice water or taking a contrast shower.
Then what do we have? The fact that ice baths are effective as a cool-down or low-intensity exercise for 10-15 minutes. But it is not known whether they will help your muscles recover faster and help the inflammation go away.
But we know that ice baths can definitely:
Helps you feel good after an intense workout
Will add strength and energy to you
Cheer up
Improve your sleep
Weaken the effects of heat
Increase cold resistance
Strengthen immunity
Strengthen the vagus nerve, which means you will be more resistant to stress and stress
Here's what exactly can be said about the effectiveness of ice baths.
FAQ About Ice Barrel
Here I have compiled the most frequently asked questions about Ice Barrel and ice therapy for you.
Summing Up
Well, I guess that's all I could tell you about Ice Barrel and ice therapy in general. I hope my review was helpful to you and you have made a decision whether you need Ice Barrel and therapy, or have changed your mind. Anyway, I'm glad you are reading me. Stay tuned, go in for sports, and remember to keep an eye on your health!
Tags: #ice barrel / #ice barrel cooler / #ice barrel review / #ice bath tub / #metal ice bath tub / #ice barrel cooler / #barrel ice chest / #soaking in cold water / #barrel ice bucket
Editor-in-Chief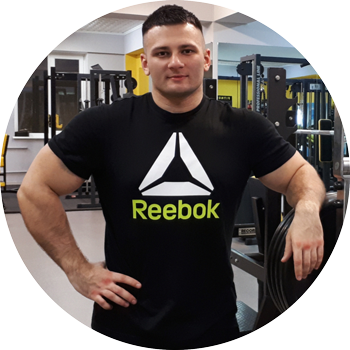 Nikolai Sergeyev
Expert in athletics, boxing, powerlifting
Nikolai Sergeyev is a weightlifter, powerlifter. Master of Sports International Class, world champion and record holder in powerlifting among juniors and youth in the weight category of up to 90 kg and up to 100 kg.
European and world record holder in different versions: UPO (EPA, IPA), WPC, GPF, UDFPF (WDFPF), WPA and others.
World and European Powerlifting and Bench Press Absolute Champion
More than 50 world records
Master of Sports of International Class
Affiliate Disclosure: Sportegan.com sometimes gets paid for listings, through sponsors or affiliate programs like Amazon, Ebay, Everlast, Cleto Reyes, RingSide, Winning, Title, Twins Special, Hayabusa, Fairtex, Top King, Venum, RevGear, RDX, Century, Tapout, Crossrope, and others. Clicking a link helps keep Sportegan.com free, at no extra cost to you!
About the author: Each article on our website is checked and edited by a professional and expert in the field of sports (boxing, athletics and weightlifting). Nikolai Sergeev is a multiple world champion and record holder: during his sports career Nikolai set more than 50 world records among youth, juniors, adults, in different weight categories and in different versions (NPA, IPA, WPC, GPF, WUAP, WPA, IPO, RPS, etc.). The author has more than 30 victories and more than 30 gold medals received at competitions of the international level, the European and World championships. Read more at «About» page. Official website / Wikipedia.
Note: The views and opinions expressed in this article are those of the authors and do not necessarily reflect the official policy or position of any agency.