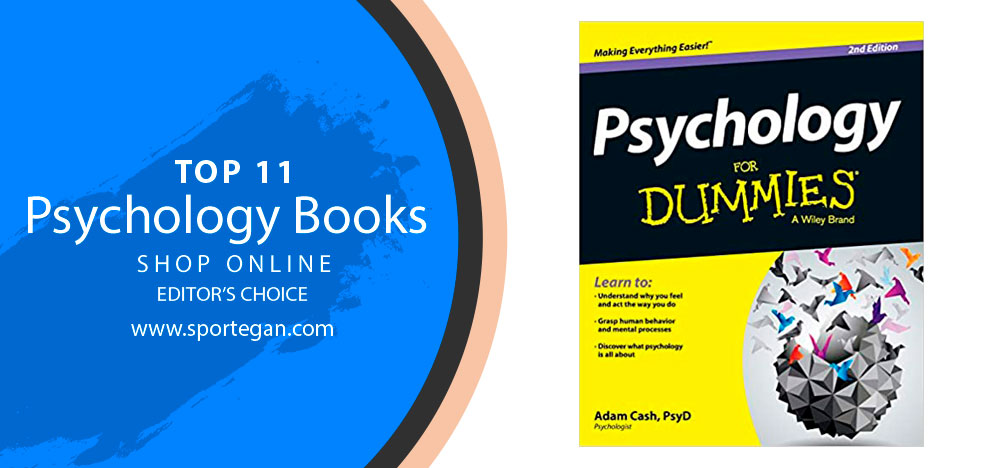 The history of modern boxing has a huge number of examples when boxers with remarkable physical and intellectual abilities could not reach the heights of sportsmanship for one simple reason – they were not psychologically ready for boxing. Their will was not enough to enter the boxing elite.
Some were ruined by laziness, which did not allow them to train with complete dedication, others faced difficulties and retreated, others were too quarrelsome and scandalous, and very many turned out to be ordinary cowards who had an irresistible fear of battle. But there are those who were not the fastest, strongest, smartest, but became the best, possessing an iron will, extraordinary patience, and courage.
All stages of a boxer's training (technical, psychological, tactical, and physical) are interconnected. But, in my opinion, in such a tough sport like boxing, mental fitness is the cornerstone. Physical fitness has reached such a high level that a good physical fitness of an athlete is spoken of as a matter of course. Everyone trains well and a lot, but the winner today is the one who can better manage his training, which is impossible without psychological preparation.
Here Our Top List 11 Best Psychology Books of All Time – Editor's Choice
The psychological preparation of a fighter, and in particular a boxer, is a rather crucial moment in the process of training. Therefore, for guys seriously involved in combat sports, I would recommend reading these 11 psychological books.
1# The Body Keeps the Score: Brain, Mind, and Body in the Healing of Trauma – #1 Best Seller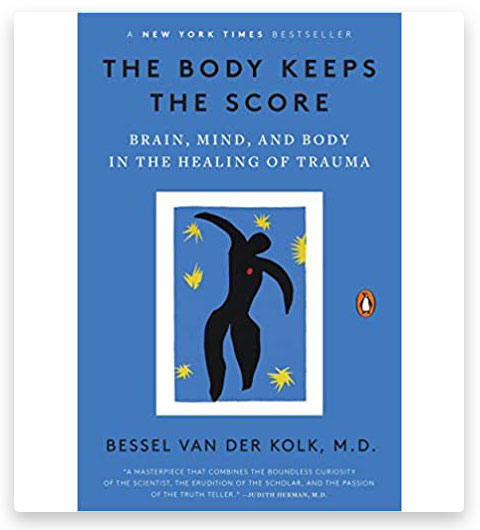 In this book, the author talks about how to help yourself and your loved ones return to full life. Combining his trauma research and experience, he explains how trauma can rob a person of self-control, intimacy, and the ability to feel joy. His patients are people who have suffered from domestic violence, the horrors of war, someone else's cruelty and indifference. Through their stories, Dr. Bessel shows how important an individual approach is and how many different treatment practices exist. He encourages people to embrace the true nature of trauma and explore ways to treat it so that people who have lost control of their own lives have a chance to recover.
2# Mindset: The New Psychology of Success – #1 Best Seller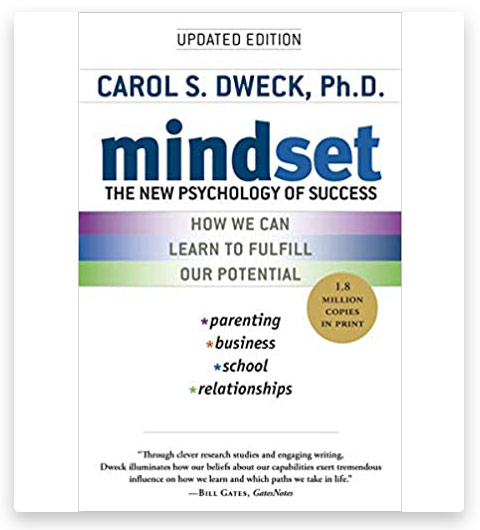 The author divides people into 2 categories: people with a fixed mindset and people with a growth mindset. The former believe that talent is an innate quality, you cannot learn anything. These people quickly give up if something does not work out, citing the lack of abilities, necessary resources, and other factors that are supposedly outside their zone of influence.
At the same time, people with a fixed mindset are very dependent on the opinions of others, they are very concerned about their authority in the eyes of others, they hate to admit mistakes. People with a growth mindset are the exact opposite. They believe that with the right amount of effort, you can learn absolutely everything. And it's okay that sometimes you have to spend a little more energy than your colleagues. These people easily admit their mistakes, almost do not depend on other people's opinions, they easily praise others.
3# Quiet: The Power of Introverts in a World That Can't Stop Talking – #1 Best Seller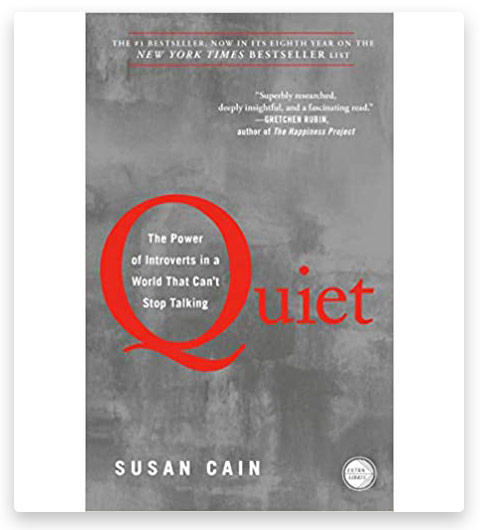 In this book, Susan Cain speaks of the modern dominance of the "extroverted ideal," especially in big cities and in business. She emphasizes that introverts are not weak people. Inconsistency with social ideals is by no means a sign of non-competition. Therefore, Susan Kane calls for a "quiet revolution."
That is, to the realization of the obvious fact: "silent" is just as useful. They listen to others more, listen to their own feelings, react to the discussion of common problems, etc. The author also popularly explains the line between "shyness" and "introversion". In her opinion, shy people are afraid of negative social experiences – for example, talking with strangers. In contrast, introverts simply do not need external stimuli like the company of unfamiliar people. This book reveals the strengths and weaknesses of both sides.
4# Cognitive Behavioral Therapy Made Simple: 10 Strategies for Managing Anxiety, Depression, Anger, Panic, and Worry – #1 Best Seller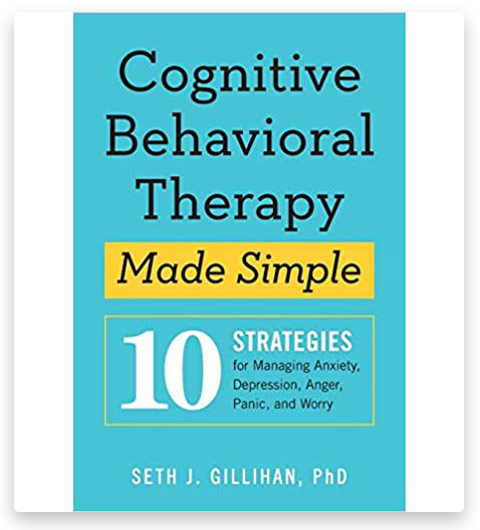 Fear of communicating with people, constant postponing of things for later, outbursts of rage and panic attacks – if you are tormented by these ailments, you should no longer close your eyes to your mental state. From time to time, the nervous system of each of us can fail. In this book, a Ph.D. and practicing psychologist describes simple and effective methods for every day that will prevent you from ruining your life. Through this book, you will learn how to manage your emotions, how to correct mistakes in thinking, how to prevent depression, how to live in the present moment, how to meditate mindfully, how to take care of yourself, and become your best friend.
5# Psychology by OpenStax
This book is perfect for students who are just starting out in psychology. With her help, you will learn the basic concepts and methods in psychology and learn how to apply them in life. The authors tried to present everything in an interesting and accessible way.
6# Psychology For Dummies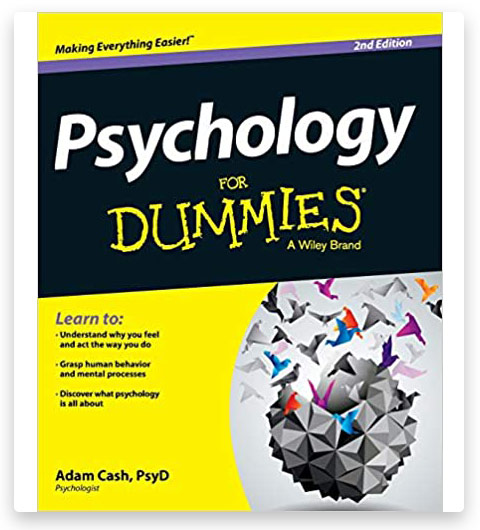 This book, in a short and concise form, provides complete information about what and how the science of psychology does. In addition, from this book, you will learn about how the human psyche is formed, why many people consider themselves "good psychologists", why depression arises, what is Pavlov's merit, what Freud discovered, what psychoanalysts do, whether there are natural-born criminals and about many, much more. This book is easy to read and will be of interest to both beginners and professionals.
7# Influence: The Psychology of Persuasion, Revised Edition – #1 Best Seller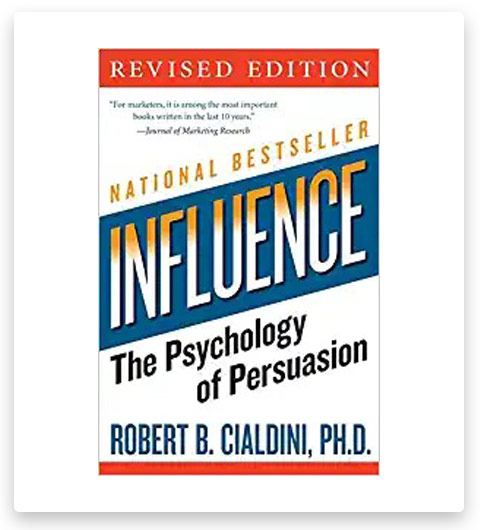 In this book, Dr. Robert B. Cialdini argues that anyone who studies persuasion strategies scientifically will be much more effective in convincing others and building relationships with others. The book will teach you how to easily cope with the most difficult task: honestly, ethically, and correctly build relationships with other people. It is suitable for everyone who needs to be convincing: at work or at home, with loved ones or strangers, when speaking or writing.
8# The Psychology Book (Big Ideas)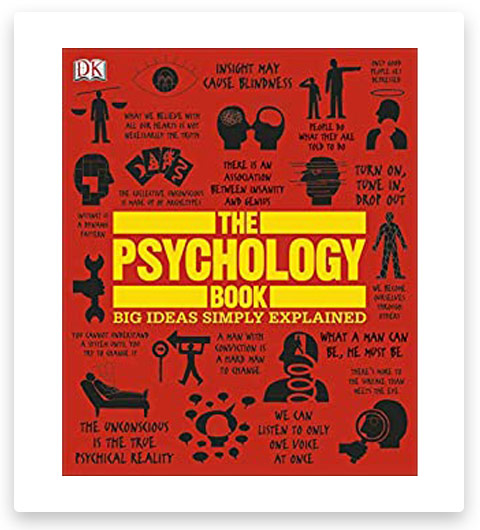 This book on psychology will help you familiarize yourself with all the intricacies of human behavior and thinking. It briefly and clearly explains the various schools of psychology, for example, psychotherapy, cognitive psychology. The book is suitable for both students and ordinary readers.
9# Psych 101: Psychology Facts, Basics, Statistics, Tests, and More! (Adams 101)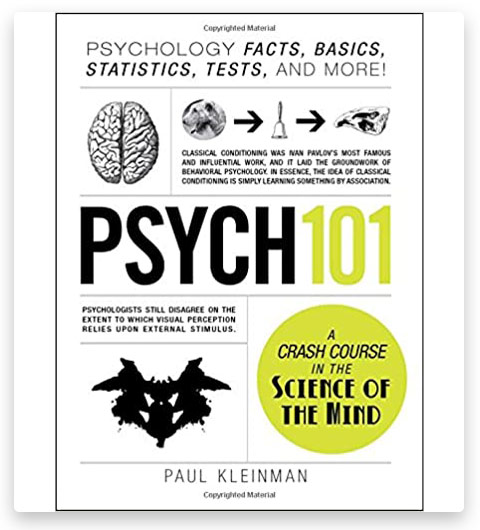 Thanks to this book, you do not need to spend time studying thick scientific publications. The material is presented visually, engagingly, and simply. This is not a boring textbook with scientific terms and ideas, but an illustrated publication with illustrative examples and interesting facts. Paul Kleinman simply and clearly explains complex theories and terms, fascinatingly tell the biographies of famous scientists, psychologists, the essence of the main discoveries and theories that have shaped the modern science of psychology. The book tells about the most interesting and unusual scientific experiments, scientific facts. Explains the psychological motives of people's behavior and their relationships.
10# Dark Psychology: The Ultimate Guide to Learn How to Analyze People, Read Body Language, and Stop Being Manipulated. With Secret Techniques Against Deception, Brainwashing, Mind Control, and Covert NLP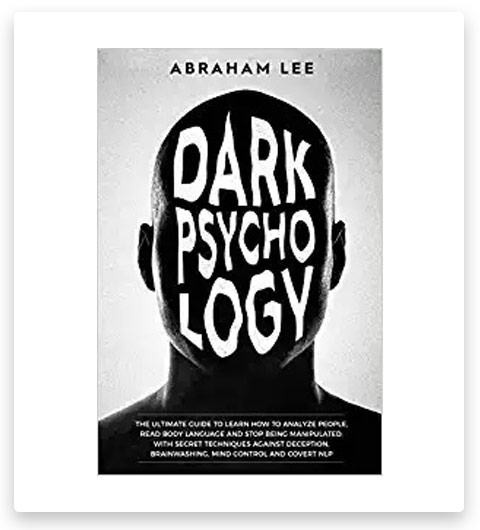 If you have ever been a victim of manipulation, deception, hypnosis, seduction, or someone else took advantage of you, then this book is for you. Dark psychology is not a well-researched field. Use this book as a study guide to protect yourself from criminals who can control your mind.
11# Behavioral Human Psychology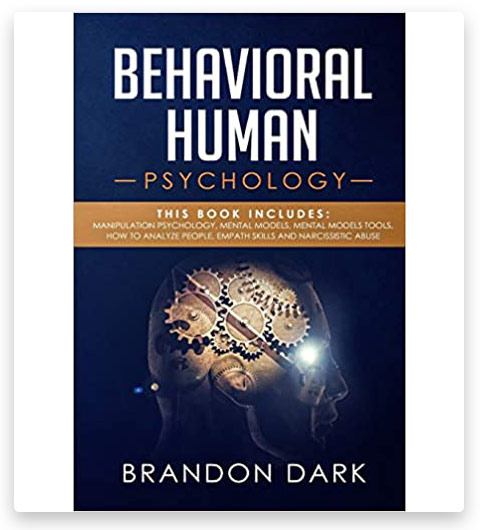 If you want to understand what others think, predict human behavior, or understand when you are being manipulated, then you should definitely get a down book. This book contains 6 chapters. In one of them, you will learn the basic skills of manipulating people and how to avoid them in a relationship. You will also learn to analyze people, understand them, and read them at a glance.
Psychology in Boxing
The state of psychological preparedness plays a special role and is often decisive in a fight. An athlete who does not know how to cope with excessive excitement on the eve of entering the ring, unsure of his abilities, during the fight will not be able to quickly mobilize and act rationally. On the contrary, if a boxer is well psychologically prepared, calm, self-confident, easily controls his mood and actions in combat, he will be able to mobilize, correctly assess the situation even with strong factors (missing a strong blow, failures in attacks, etc.) take into account the capabilities of our own and the enemy and successfully solve tactical and technical problems.
Do not forget that a boxer, participating in a tournament that lasts up to 12 days, has three or four fights and must be psychologically ready for each of them. In the psychological preparation of a boxer, his individual qualities are brought to the fore; therefore, the trainer must be sufficiently erudite in the field of psychology, pedagogy, physiology, and medical supervision in order to thoroughly study his ward and most individualize training, taking into account his abilities and conditions of their development.
Currently, it is customary to divide the psychological training of an athlete into two stages – the stage of general psychological training and psychological preparation for the competition. Both stages are interrelated, however, each of them has its own characteristics that must be taken into account in the methodology of sports training.
General psychological preparation is aimed at the formation of the necessary personality traits:
A variety of interests and strong-willed character traits
Should stimulate the development of mental processes that contribute to the successful performance of boxing tasks: sensations, perceptions, etc.
The psychological preparation of a boxer for the upcoming fight is naturally dictated by the tasks that need to be solved in a particular competition.
These include:
Awareness of the originality of the sports tasks of the upcoming competition.
Studying the strengths and weaknesses of opponents and preparing for actions in accordance with these characteristics Building firm confidence in one's strengths and capabilities to achieve victory.
Overcoming negative emotions caused by the upcoming competition and creating a state of psychological readiness for battle.
Gaining readiness for maximum volitional and physical stress and the ability to show them in competition.
Ability to relax as much as possible after a fight and to mobilize again for the subsequent fight.
Consequently, the essence of a sportsman's psychological training is reduced to the direction of his consciousness and actions to solve training and competitive problems.
The result of a boxer's psychological training should be a state of mental readiness, which is expressed in the maximum mobilization of the athlete, giving all his strength to achieve the best results in the competition.
Fear and emotions before the fight.
To learn how to cope with your fears and emotions, you need to understand the nature of their occurrence or, more simply, to answer the question: why am I worried?
Some explain it to themselves like this:
I'm afraid of being weak and losing the respect of my comrades.
I'm afraid to lose.
I am afraid that I will be beaten.
However, many cannot express in words the reason for their feelings at all. In fact, the main reason is one: fear, and above all fear of the unknown.
A person is always worried when doing something responsible for the first time. We are always afraid of the unknown. A beginner does not know exactly and exactly what will happen in the ring. It turns out that if we find the answer to this very "what?", then it will be much easier to deal with fear.
Firstly, in the ring, you will be opposed by exactly the same person. If this is your first sparring, then his training experience is about the same as yours.
Secondly, both your opponent's weight and age will also be the same as yours.
Thirdly, in the ring, you will be doing the same work that you have done many times in training, with the only exception that the audience will now be looking at you. The fight will take place according to strict rules, with which both you and your opponent are well acquainted, and no one dares to break them.
If the coach allows a boxer to fight, therefore, he is confident in his readiness for a fight, in the ability to defend himself against any blows, which means that there will be no surprise for him.
And now the most important thing: your opponent is rather afraid of everything. And perhaps more worries than you. Everyone is worried before entering the ring. And if someone says that he is not worried at all, then this is not true. Both beginners and world champions and even invincible fighters experience strong emotions. It is clear that experienced boxers experience less and a little differently. They felt it many times already and just got used to it.
Boxer's Psychological Setting
Self-hypnosis plays a significant role in the psychological adjustment of a boxer before a fight. Many boxers, a day or two before the fight and immediately before the fight, successfully tune themselves, intuitively using various methods of self-hypnosis. Analyzing the self-hypnosis systems used by professional boxers, one can understand that directly in preparation for the competition, only a few self-hypnosis methods are used most often, leading to success in fights.
The first and the simplest way is that the fighter convinces himself that he must win and will do everything in his power to win. This method of self-hypnosis is especially effective if it is combined not only with a high level of technical-tactical and physical fitness but also with certain typological and characterological characteristics of athletes. An important point in this technique is that the fighter must concentrate all his attention on what he can do to win this battle, at the same time the fighter mentally works out the actions and techniques that he will take in battle.
In some cases, you can use the opposite of the previous method, which consists of convincing yourself that the result of the performance is not so important, that the competition is of little importance and therefore it is not necessary to strive for victory. This method of self-hypnosis reduces nervous excitement and has a positive effect, although it can lead to failure if the athlete unnecessarily calms himself.
With the third method of self-hypnosis, the athlete abstracts from the competition situation, the strength of opponents, possible results and sets himself up to fully use his technical-tactical and physical potential, to "give all his best" during the struggle. Some boxers use other options for the content and orientation of self-hypnosis, for example, they bring themselves into a state of sports anger, inspire hostility to the opponent, create illusions of the weakness of partners, a complete distraction from the upcoming performance, etc.
However, these techniques less often lead to a positive result, and some of them cannot be ethically acceptable. The most correct and adequate selection of methods and content of self-hypnosis is possible only when the individual psychological characteristics of the fighter are well known.
Conclusion
Boxing as a sport makes extremely high demands on the psyche of an athlete. It is much easier to achieve a certain level of physical readiness for a competition than mental readiness. However, if you read specialized literature, gradually you will come to the fact that you will be ready for the competition not only physically, but also psychologically. My favorite book is The Body Keeps the Score: Brain, Mind, and Body in the Healing of Trauma. I believe that every athlete should read it.