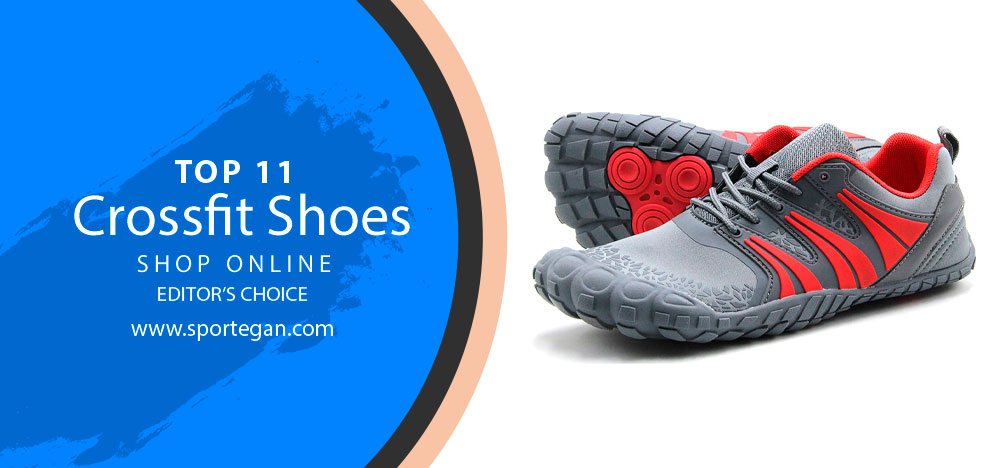 People who care about their own health and dream of always staying in great shape choose CrossFit. The higher the skill level of the athlete, the more comfortable and high quality the shoes should be. Special Crossfit shoes significantly increase the effectiveness of training, protect against injury. The products provide convenience and comfort, stability on the legs, and prevent the formation of calluses.
Our Top List 11 Best Shoes for CrossFit – Editor's Choice
I've been doing CrossFit for about 3 years now and I know from my own experience that quality shoes are the key to successful and safe training. I have tried many models and now I know 100% of which shoes are suitable. Here are 11 Best Shoes for CrossFit Training Workouts.
1# ASICS Running Crossfit Shoe Men's GEL-Venture 5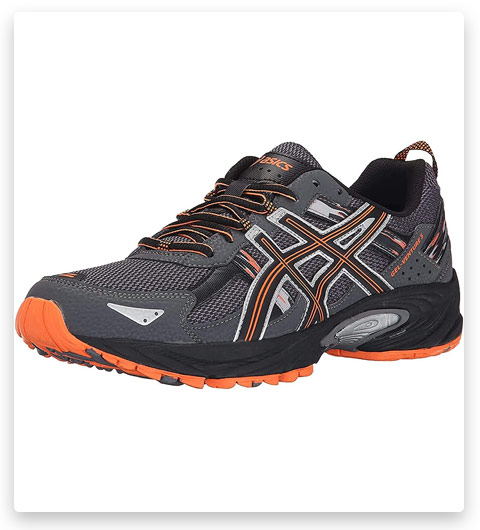 The ASICS GEL-VENTURE 5 Men's Shoe is made from breathable textiles with synthetic leather reinforcement overlays. ASICS Gel® technology (a special type of silicone) absorbs impact, reduces stress on the heel, knees, and spine. These sneakers have a removable insole, a loop for easy donning, snug lacing, and a flexible AHAR rubber outsole.
With a 10mm lift, the Gel-Venture 5 shifts weight forward and reduces stress on the lower body. These robust shoes are extremely durable so you don't have to worry about getting damaged by intense workouts, and at the same time, they are very comfortable. The new design offers an optimal balance of cushioning and support for the foot. The renowned GEL shock absorber allows you to work out as intensely as possible by ensuring better surface contact, reducing the risk of injury.
2# Ryka Cross-Training Shoe Women's Influence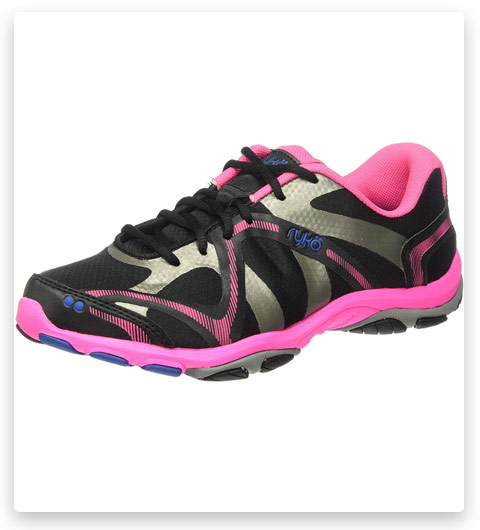 This super-comfortable Ryka women's shoe is designed specifically for the CrossFit athlete. They allow you to safely perform exercises with a barbell, kettlebells, and gymnastic elements. They are equipped with a rubber sole. They have a breathable mesh for comfort during intense exercise. Your feet will be safe thanks to the shock-absorbing insole. Apart from all their advantages, they also have an attractive appearance.
3# Reebok Cross Trainer Shoes Men's ROS Workout TR 2.0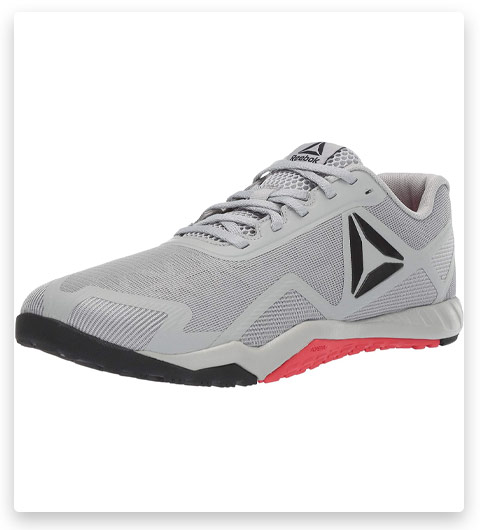 The Reebok ROS WORKOUT TR 2.0 features a low profile and anatomical design for a great fit and natural foot movement during a versatile workout program. Extremely flexible, this model features a durable textile upper that is highly resistant to wear and tear and excellent breathability. Rope Pro ribbed inner liner for secure traction on rope climbs. Molded toe cap for durability and protection. A reinforced inner heel counter is provided for optimal stability. The grippy grooved tread eliminates slippage. Flex grooves in the outsole provide maximum flexibility and natural range of motion.
4# Under Armour Cross Trainer Men's Charged Commit 2.0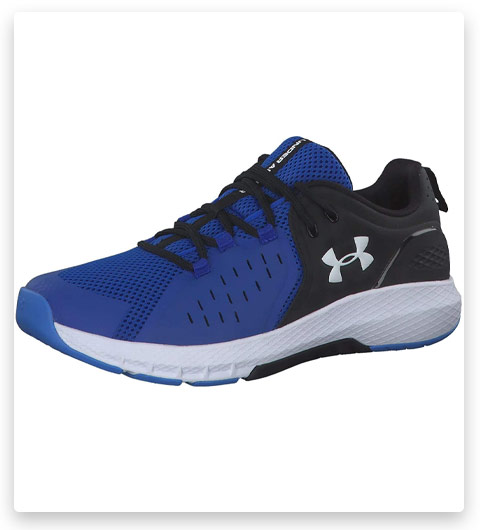 A lightweight mesh upper provides full breathability. The Cushioning® outsole uses compression molded foam for even greater responsiveness and durability, delivering optimal cushioning and energy return. Full-length rubber outsole with strategically placed flex grooves for superior flexibility. A hard heel counter keeps the foot in place and prevents slippage, while a soft, molded insole prevents slippage and provides comfort.
5# Nike Cross Training Shoes Metcon 4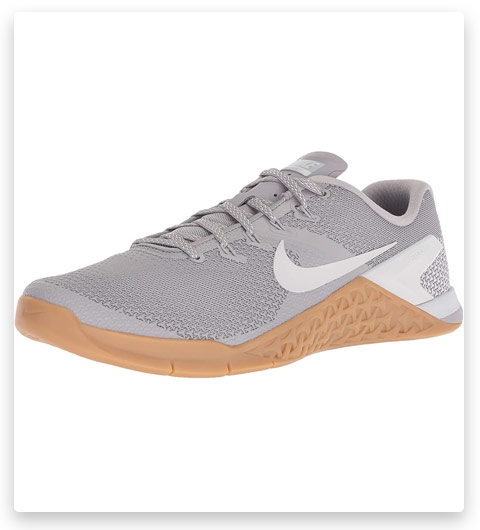 The men's training shoe features a zonal tactile print on an updated upper for extra durability and stability. Flywire technology provides a secure fit, and a sticky rubber outsole in the forefoot provides superior traction for running and training. A covered outsole provides stability and comfort. Mesh in the heel and ankle for breathability, cooling, and comfort. The low-profile heel rolls up the sides to reduce slippage during handstand push-ups. The midsole has a 4mm drop from heel to toe. The stable platform is ideal for lifting weights. A sticky rubber outsole in the forefoot provides excellent traction when pushing the gym sled.
6# Merrell Crossfit shoes Women's Vapor Glove 3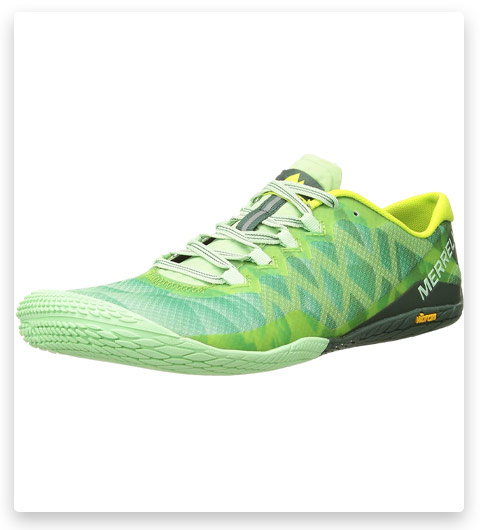 Sneakers from the sports brand are made of textiles and artificial leather. The M Select ™ FRESH Odor Control System keeps your shoes fresh, even during heavy sweating. HYPERLOCK construction locks the foot for safety on descents and sharp turns. The product is equipped with a functional lacing.
7# Reebok Cross-trainer Shoe Men's Lifter Pr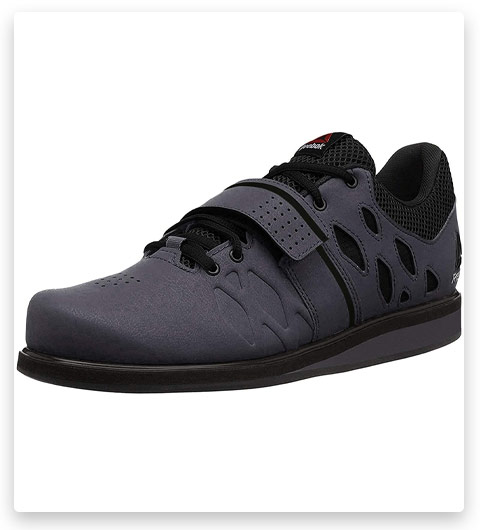 The barbell push is sure to be your favorite exercise in this shoe. They are made of artificial leather. U-FORM   Thermo technology provides a secure fit of the foot and conforms to its shape. POWERBAX plate and dual-density rubber in the outsole for stability and cushioning. The shoe's shape is designed for high-intensity movement. They are equipped with Velcro closure for a tight fit of the foot.
8# Reebok Cross Trainer Men's Nano 9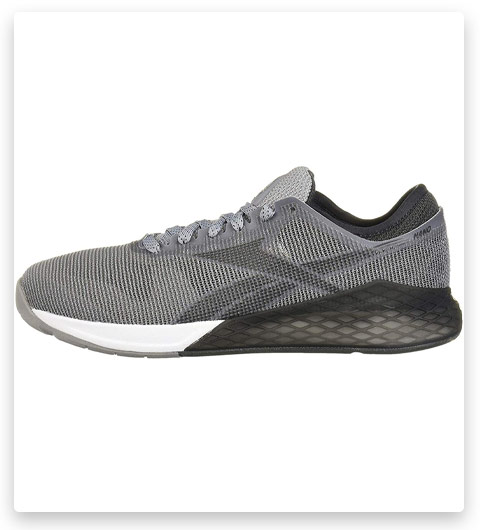 The Nano 9 features a flexible Flexweave® upper for a snug fit and support while lifting. The outsole has been softened to provide cushioning and comfort when doing high-speed sets. The model is ideal for CrossFit complexes, cardio workouts, and work with weights.
9# PUMA Cross-Trainer Shoe Men's Tazon 6 Fracture FM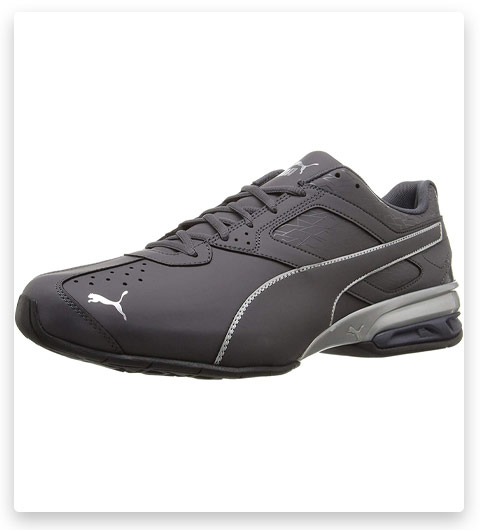 The tip of the Tazon 6 Fracture has a T-shaped design that adds strength to the toe box. This synthetic construction also provides minimal toe support when moving. A saddle structure has been introduced into the midfoot of the shoe to optimize fit and comfort. In addition, the saddle also helps keep the leg in place by preventing it from moving from side to side while running or walking. To provide a moderate level of comfort, the shoe is fitted with an EcoOrtholite breathable toecap. This insert helps maintain the perfect environment in the shoe. It absorbs sweat and eliminates bacteria that cause foot odor. The heel is made of EVA, a durable foam that's soft enough to provide ample cushioning.
10# Inov-8 Crossfit Powerlifting Weight Lifting Training Shoes Women's Fastlift 335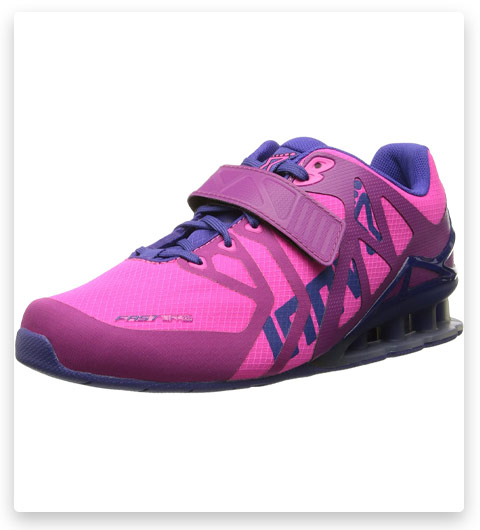 This women's shoe offers stability and support in the heel and midfoot area, ideal for CrossFit and weightlifting. Compared to similar models, the FASTLIFT 335 offers increased flexibility and comfort. The outer rubber outsole keeps your foot securely on the floor in the gym, especially when lifting weights. Velcro closure over the laces secures the shoe securely in the midfoot area. The META-FLEX technology applied to the forefoot ensures a comfortable transition from weightlifting to functional exercise in a single workout
11# Oranginer Cross Training Shoes for Men Barefoot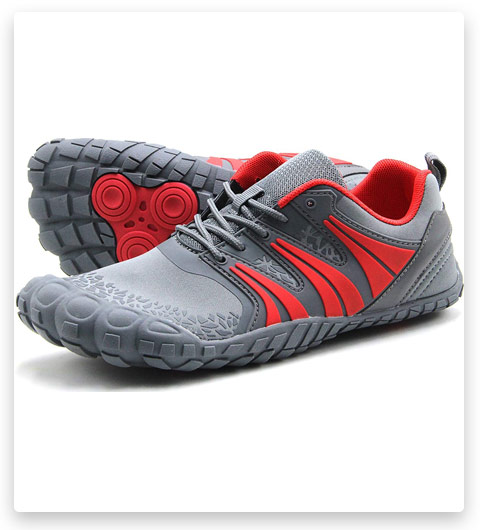 These are high-quality shoes that are perfect for CrossFit. They help you avoid injury and increase your training efficiency. They come with a breathable mesh and insole to keep your feet dry.
Why Choose Sneakers for a Particular Type of Training?
First, you need to figure out why, in principle, look for shoes specifically for a particular sport, and not practice in your regular sneakers. Any sports footwear has a protective function, so it is recommended to practice in it so as not to damage the foot. According to statistics, many people have incorrectly developed ankle muscles, mainly due to a lack of training in this area. Consequently, the risk of injury increases while exercising in the gym. And sports shoes prevent these problems. The health of the joints – the knee and hip, as well as the spine depends on correctly selected sneakers. Certain athletic shoes allow you to exercise with minimal risk.
What are the Best Crossfit Shoes?
For CrossFit training, weightlifting shoes and sneakers with a minimalist design are suitable. The first is specialized sports shoes designed for athletes who are involved in weightlifting. They have a solid sole, plastic, or wood heel with a height of 12–20 mm. The second – flexible thin models that provide ideal biomechanics of movements, comfort during prolonged wear.
Special footwear is suitable not only for CrossFit but also for power extreme, gymnastics, running, weightlifting, rope climbing, kettlebell lifting. The main condition is the ease of use. The sole must be firm so that the exercise does not cause discomfort. It is not recommended to use models with a soft base, as with it the legs will not be protected from injury.
When choosing the right sneakers, you should pay attention to the options with high-quality fixation of the heel, ankle, and the lateral parts of the foot. Models are equipped with a voluminous frame or additional inserts in the most vulnerable areas. Another requirement is good breathability. There should be no aggressive tread on the sole of the product. You cannot do CrossFit in boots, sandals, or flip-flops. Such shoes are uncomfortable and will not protect against injury. Do not exercise with bare feet.
Crossfit Sneakers
CrossFit includes exercises not only from weightlifting but also from other sports: gymnastics, kettlebell lifting, power extreme, running, and others. Therefore, CrossFit shoes must be versatile.
Features of Sneakers:
Sturdy, non-sprung outsole. Trainers with foam or gel soles are not suitable for CrossFit because they do not provide enough stability during strength training
Durable outsole. Sneakers with soft soles can't handle rope climbing
Good amortization. Running, jumping over a bar, a farmer's walk, and extreme strength exercises like flipping a giant tire or pushing a sled require good grip
Air permeability. To keep your feet from sweating during the workout of the day, the shoe should have a mesh upper and breathe well
Advantages of Shoes
Crossfit shoes must meet a number of comfort and safety requirements.
The main advantages of quality footwear include:
Protection of vulnerable areas of the feet. Reliable materials in the area of ​​ankles, heels, toes reduce the level of injury in case of accidental touching of simulators, falling of shells
Adequate ventilation. Prevents excessive sweating and unpleasant odors provide comfort during exercise
Tight lacing. High-quality shoes should securely fix the foot with low and high instep. This is necessary to evenly distribute the loads
Freedom of movement. The elastic sole and lightweight do not interfere with the exercise
Practicality. Models must quickly put on and take off, repel dust, not lose their presentable appearance after cleaning
Shoes designed for CrossFit are reliable, comfortable, provide comfort in the classroom, and correctly distribute the loads on the legs and spinal column. Running shoes reduce the risk of injury and have a positive effect on training progress.
Tips for Choosing
When choosing models for CrossFit training, it is important to pay attention not to the appearance, but to the functionality of the shoe. The best option would be universal models that are suitable for training in the gym and on the street.
The following parameters are of great importance:
Tight fixation. Sneakers should fix in the correct position not only the ankle, heel but also the lateral parts of the feet. Suitable models have a voluminous frame or are supplemented with special inserts.
Vented top. Mesh materials allow free passage of air masses, reducing sweaty feet.
Full adherence of the shoe to the foot. This indicator provides an adequate level of security.
Solid outsole with a high level of rigidity. Creates reliable adhesion to the surface, protects against injury.
Practical, durable materials. Today there are models made of rubberized mesh, as well as mesh inserts. There are products with a combination of both options. Shoes must withstand extreme operating conditions, retain useful properties for a long time.
Amortization and weight. Models have moderate impact cushioning to relieve the joints when performing strength exercises, lunges, jumps. The higher the mass of the shoe, the more rigid the cushioning characteristics of the outsole should be
Even the best CrossFit running shoe will be a real punishment if it's the wrong size. Shoes will not only be uncomfortable but harmful during intense training. The sneaker should firmly fix the feet, provide freedom of movement.
Conclusion
CrossFit is a high-intensity multifunctional sport. Athletes are responsible for choosing CrossFit shoes for safe, injury-free training. I told you about the 11 best CrossFit Shoes for Men & Women. All of these models meet all the requirements for the right footwear. But most of all I love ASICS Running Crossfit Shoe Men's GEL-Venture 5.