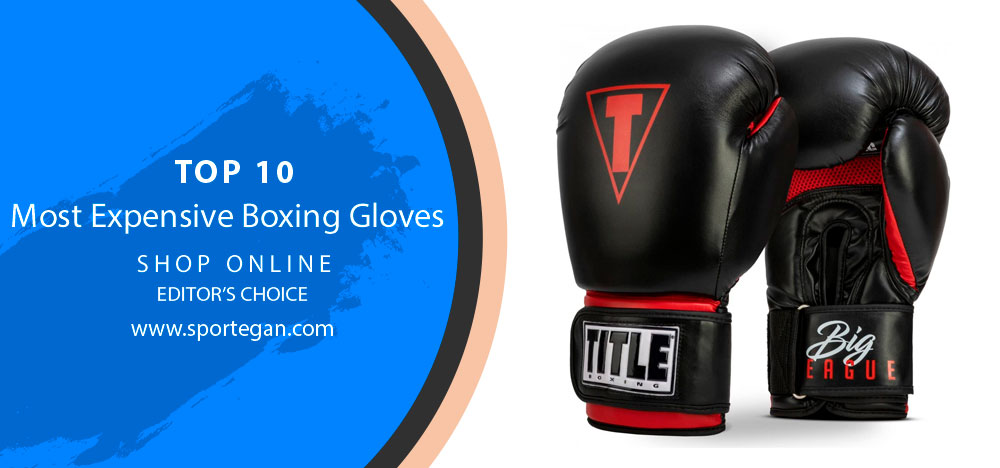 Boxing gloves are one of the main attributes of equipment for boxing, kickboxing, Muay Thai, and are also used during training in fitness, MMA, hand-to-hand fighting, and other types of martial arts. Gloves provide protection for the hands (fist, hand) of the hitting athlete and minimize serious injury to his opponent. This article focuses on the most expensive pair of boxing gloves, which are of high quality and provide excellent protection when hitting.
Here Our Top List Comparison of the Most Expensive Boxing Gloves – Editor's Choice
You will find a large selection of boxing gloves at a high price in the market. From such a variety, many people feel dizzy. But you only need to choose one pair of gloves and preferably the best. I will take you on a tour of the unique world of the most expensive boxing gloves and tell you about them in detail.
1# Venum Elite Boxing Gloves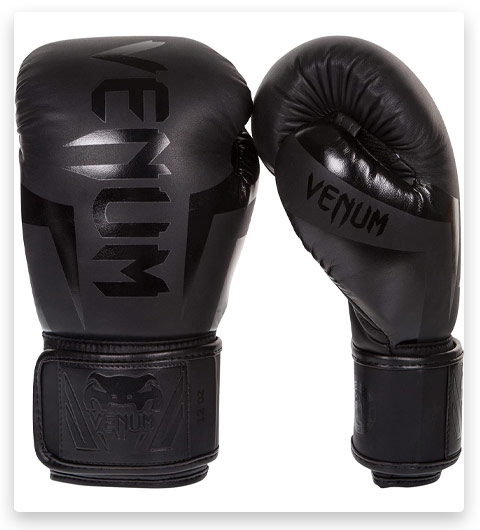 These boxing gloves are made from premium Skintex leather entirely by hand in Thailand. Three-layer foam is used for an incredibly balanced impact distribution. You can improve your shock training and minimize pain. Special mesh panels on the inner part of the gloves, combined with an ergonomic shape, will bring you maximum comfort during training and fighting.
2# CLETO REYES Lace Up Hook and Loop Hybrid Boxing Gloves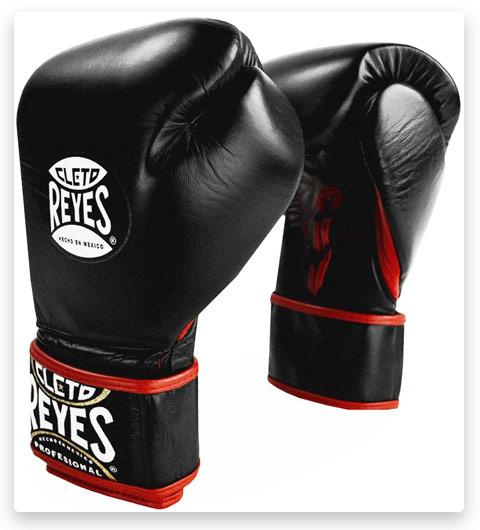 These boxing gloves are made from exceptional quality cowhide leather and composites. Water-repellent nylon lining keeps upholstery sweat-free. The lacing and Velcro straps ensure a comfortable fit and protect your wrist from damage. Latex foam filling provides complete protection for your hand. Thumb construction protects against the eye, joint damage, bone damage and guarantees thumb protection.
3# YOKKAO Monster Muay Thai Boxing Gloves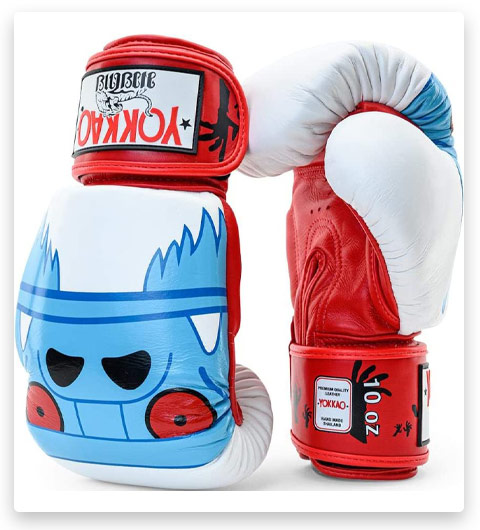 These handmade boxing gloves are made from premium quality genuine cowhide leather. Gloves fit tightly on the hands. The wide Velcro strap keeps your wrist in place. The foam core consists of several layers of hard and soft foam that alternate. Gloves provide excellent fist protection when handling heavy bags. Gloves are especially suitable for sparring, as they are lightweight and compact and provide good hand protection. These boxing gloves stand out for the gorgeous, unbeatable design that makes them so popular.
4# Hayabusa T3 Kanpeki Boxing Gloves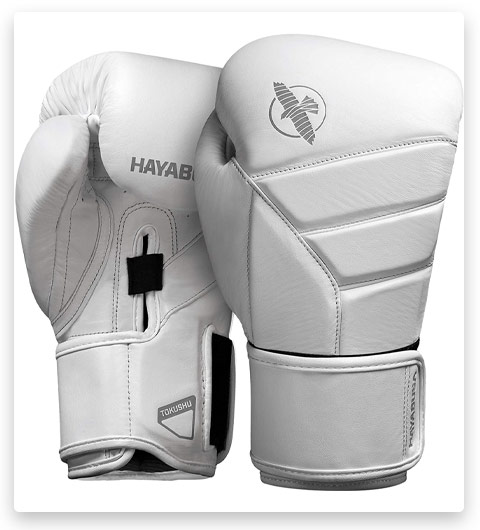 If you are looking for a professional boxing glove for maximum comfort and performance during sparring and training, then this is the perfect option for you. They are padded with five layers of foam for maximum protection against the toughest impacts. The patented Dual-X System ensures that the wrist is aligned for increased impact power. The Dual-X consists of an elasticated strap that tightens the wrist and a cuff that secures the glove to the arm. These gloves are designed to minimize fist clenching.
5# Twins Special Boxing Gloves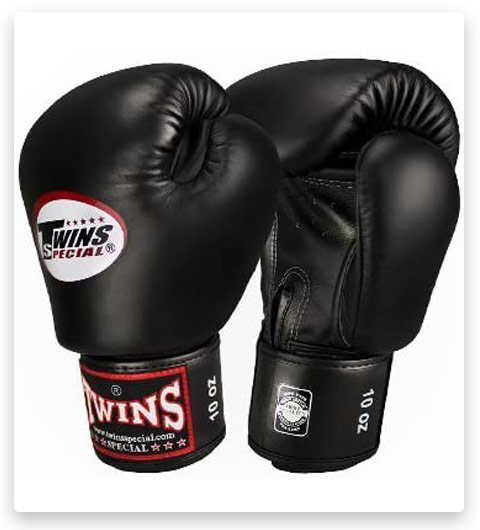 These gloves are ideal for muay Thai, boxing, sparring. They are made by hand from the highest quality genuine cowhide leather. Thanks to the unique design, they will retain their shape for a long time. The hard liner perfectly absorbs the impact, protecting the hand, while the impact force remains the same. The wide Velcro strap secures the glove securely to the wrist. Gloves are suitable for both professionals and amateurs. They are available in sizes from 10 to 18 ounces.
6# Title Boxing Big League Bag Gloves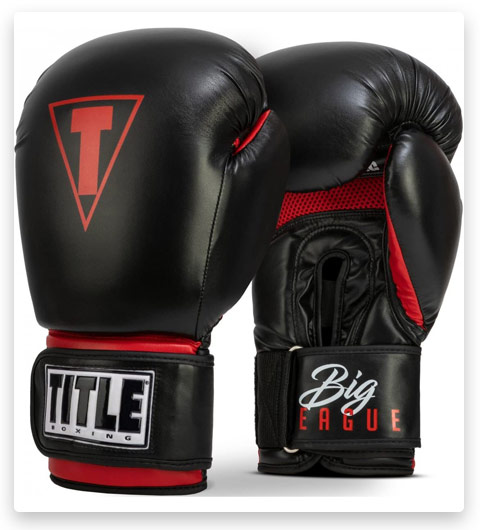 These boxing gloves are designed for athletes with large hands and fists that cannot fit in standard sizes. They have a nylon mesh insert to wick away sweat to keep your hands dry throughout your workout. Velcro strap provides a secure fit on your wrist.
7# Title Classic Leather Elastic Training Gloves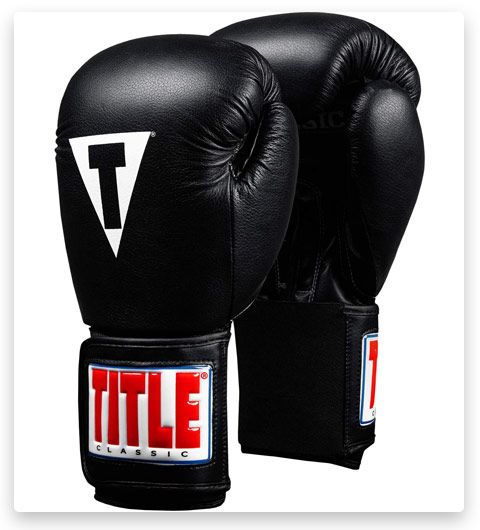 These boxing gloves are crafted from premium quality genuine leather to provide great durability and strength. An elastic Velcro strap on the wrist will keep the glove tightly on your hand and protect against injury. The gloves are available in red, black, and blue.
8# Anthem Athletics Leather Boxing Gloves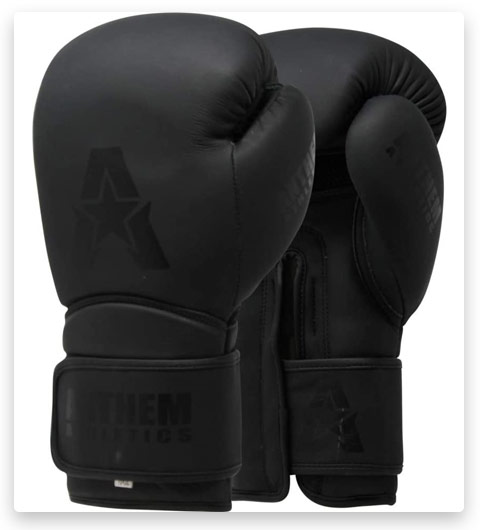 Made from high-quality leather, these boxing gloves are superior in performance and durability to synthetic gloves. They feature high-performance triple density polyurethane foam for maximum shock absorption and protection. Moisture-wicking will keep your hands dry throughout your workout. The gloves are ideal for small to medium-sized hands.
9# RDX Boxing Gloves for Training Muay Thai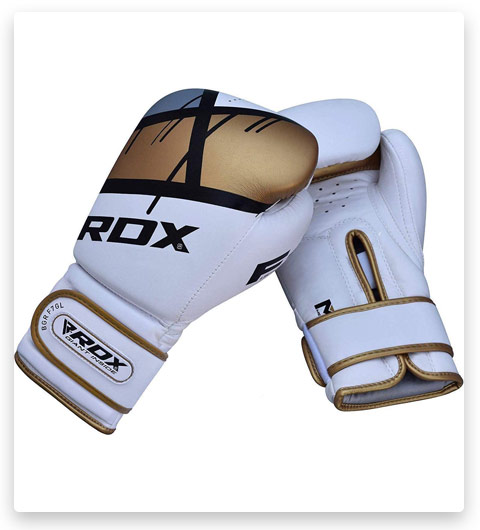 If you are looking for reliable and durable boxing gloves made from high-quality materials and at an attractive price, then this option is for you. The filler consists of a two-layer foam with a gel, which effectively absorbs impact over the entire surface of the outer shell, minimizing its force. The inner lining of the gloves is made of absorbent fabric for comfort by repelling sweat. A secure wrist clasp that fixes it in the anatomically correct position, preventing damage to it.
10# Everlast Powerlock Training Gloves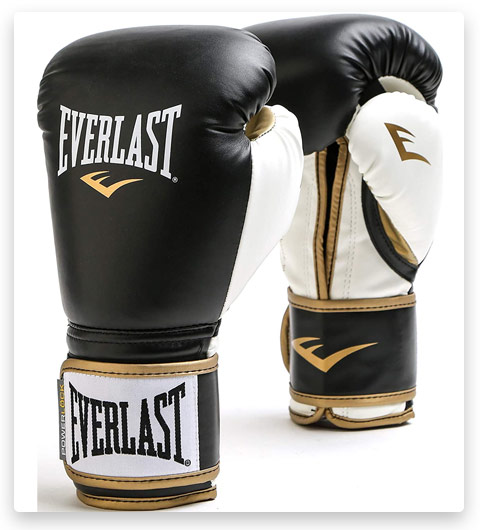 These boxing gloves feature Powerlock technology with a multi-layer foam that keeps your hand in the correct position and prevents injury. The compact design of these gloves allows for easy fist closure. They are ideal for sparring, paw, or bag training. You can get them in 7 bright colors.
Why Choose Expensive Boxing Gloves?
When you see a high price for an item, you wonder if I can buy it cheaper? Here we are talking about boxing gloves. You should understand that there is a huge selection of cheap boxing gloves on the market and everyone can choose a model for themselves. But you also need to understand that such gloves will not last long and you will have to buy new ones soon. In addition, expensive gloves are made of quality materials that allow your skin to breathe and you will feel comfortable. Expensive boxing gloves provide safety and you have the confidence that they will not rip while sparring with your partner.
Of course, you shouldn't just be looking at the price when choosing boxing gloves. You should choose gloves that suit your needs. But if you are choosing between an expensive and a cheap model, there is a 95% chance that the cheap model will work worse for you.
Types of Boxing Gloves
If before there were no alternatives to black boxing gloves with lacing and horsehair padding, now the choice of gloves has become a big problem for most athletes. To begin with, an athlete needs to decide what he needs boxing gloves for: for competing, for training sparring, or for working on boxing bags or pads.
Professional Gloves
Professional fighting boxing gloves are designed for professional fights and amateur competitions. In professional boxing, gloves with a lace-up 8-10 oz (ounces) are used for fighting. The minimal layer of padding and the design of these gloves allows the fist to take an anatomical shape and easily clench the fist, which affects the boxer's comfort and knockout ability. In amateur boxing, competition gloves must be red or blue (the color of the corner), 10 or 12 oz depending on the weight category. Gloves 12 oz are used by boxers over 70 kg. And also have the license of AIBA (International Amateur Boxing Association) for admission to international tournaments.
Such a license is applied to the gloves from the palm of the hand in the form of tampon printing or a holographic sticker with the obligatory indication of the year. The thumb is pressed parallel to the hand, sewn to the base, and less protected. The shape of the gloves and the additional cushion in the bending area of ​​the fingers do not allow the fist to be fully clenched. All this is designed to reduce the force of boxers' punches and increase the safety of the competition. The cuff is fixed with Velcro for convenience.
Boxing gloves are used in kickboxing competitions in the light contact, full contact, low kick full contact, K-1 sections. The color of the gloves is also matched to the color of the athlete's angle: red or blue (may have a highlighted striking zone in white). Size (weight) is strictly 10 oz (ounces), regardless of the weight category of the athlete. To participate in international competitions, kickboxing gloves must be licensed by WAKO (World Association of Kickboxing Organizations). This license is applied to the gloves from the palm of the hand in the form of pad printing with the WAKO logo. The gloves are fixed with a Velcro cuff.
Muay Thai competition boxing gloves also adhere to the prescribed rules but differ in design. The shortened Velcro cuff, the fit of the hand is freer, and the fist is squeezed as much as possible.
Sparring Gloves
Training boxing gloves are designed for sparring and practicing the technique of punches in pairs. The choice of training gloves is simply huge, as they are not required to have a compulsory license from international organizations, they can be of any shape, color, and design. Safety, comfort, and durability are key to training gloves. High-quality expensive boxing gloves can withstand 1-2 years of intense training loads. In this case, the liner does not breakthrough, and the seams do not diverge. For hand comfort during long workouts, manufacturers add ventilation holes, mesh inserts in the palm area, and a moisture-wicking inner lining.
There is a direct relationship, the more the weight of the glove, the safer it is for the striker and the receiver. It should be noted that this relationship is conditional. In different boxing clubs, different trainers may have their own requirements in this regard. For example, in clubs with a high boxing culture, gloves less than 16 ounces will not be allowed for sparring.
Generally, the more weight a glove has, the more room it has inside for a fist. But hand weight and size are not always related. There are large people with relatively small fists, and vice versa. In such cases, the tightness of the gloved hand can be adjusted by the degree of wrapping of the bandage. Boxing bandages are available in lengths from 2.5 to 6 meters. Accordingly, even a small hand can comfortably fit 18 oz gloves by simply wrapping the bandage longer.
There are models of gloves designed to fit the hand for children and girls.
To select the size of boxing gloves for training, I suggest you use the following gradation according to your weight and age:
4oz – children under 6 years old
6oz – children 6-8 years old
8oz – children from 8 to 10 years old and girls
10oz – teens, women
12oz – if your weight is up to 70 kg
14oz – if your weight is from 70 to 80 kg
16oz – if your weight is from 80 to 90 kg
18-20oz – if your weight is over 90 kg
Basically, training gloves are fixed to the wrist with a Velcro cuff. Due to the Velcro, they are quickly removed and put on. It is not recommended to use training gloves for working on boxing bags and other equipment, as the liner breaks faster. And in the future, when using gloves in training sparring, you can seriously injure your partner.
Training/Bag Gloves
They are used to work on boxing bags, wall pillows, and other equipment.
There are two main types of shell gloves:
Compact shell gloves where a small layer of dense filler is used. They differ in design and are used to practice the technique of punches – they allow you to "feel" the contact, to deliver a blow. Many people use them to strengthen their hands and fists, but you need to be able to do it correctly. These gloves are not suitable for work on "stone" bags, as they have too thin padding. The weight of these gloves ranges from 6 to 10 oz. You can choose the required size according to the width of the fist, for example, S, L, M, XL.
Boxing gloves of traditional shape with reinforced impact surface. Typically available in 10-14 ounce weights. But they may have additional weights on the cuff, bringing the weight of the gloves to 20 ounces and above.
Conclusion
Choosing the most expensive pair of boxing gloves, you get a high-quality product that will serve you for many years. If you have not yet decided on the choice, then I advise you Venum Elite Boxing Gloves. They are stylishly designed and feature Three-layer foam.